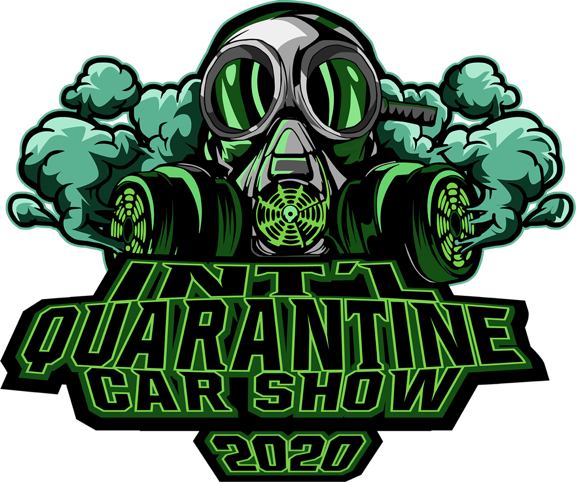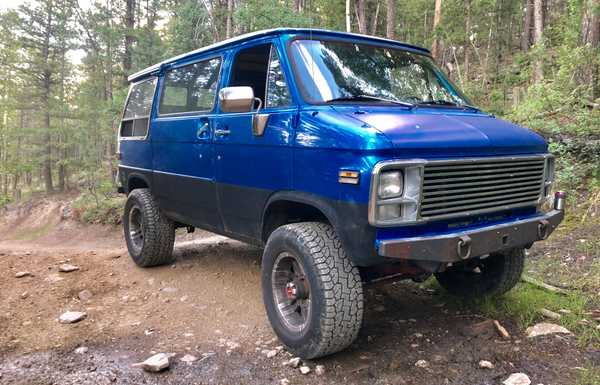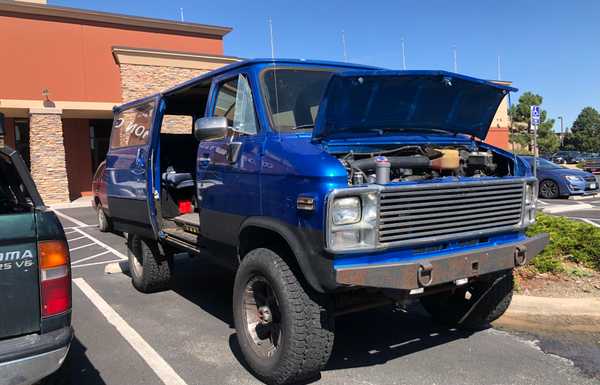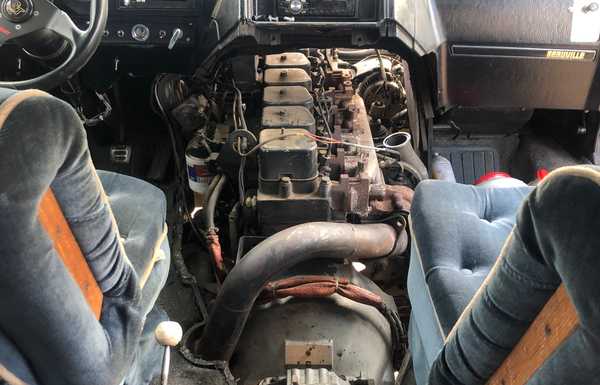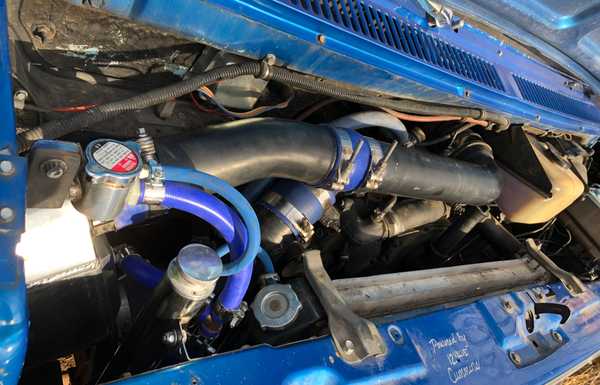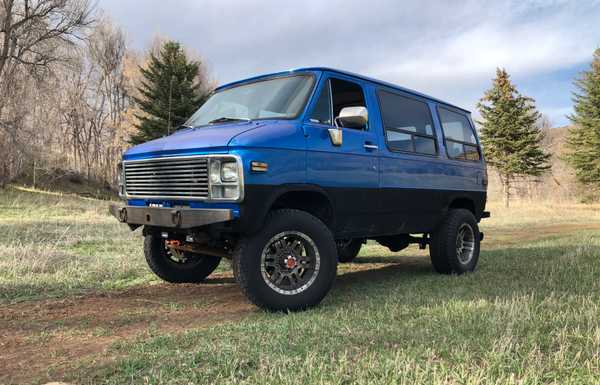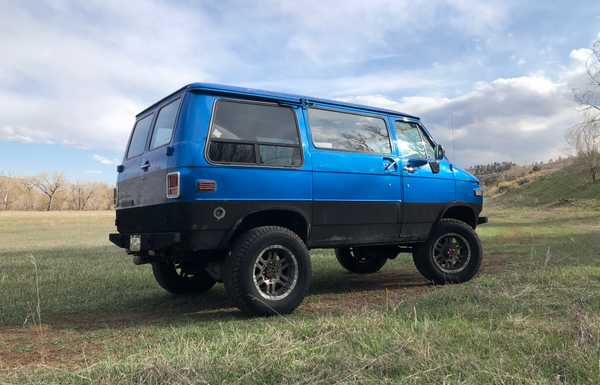 Mods
5.9 Cummins swap w/NV4500 and the matching transfer case\r
Air to water intercooler\r
Ford dana 44 front w/disc brakes\r
Corporate 14 bolt full float w/Eldorado rear disc brakes\r
Gm hydroboost\r
1 ton leaf springs out of a Chevy Suburban \r
4 inch lift blocks

Build story
Been wanting to build a 4x4 12 valve G van for years. Found this thing for sale, and was my inspiration for wanting to build one. Was hoping I could just give it an interior and call it good... yeah that went well. Have had to go through every mechanical aspect of this monstrosity except for the engine (cause Cummins).\r
Still dialing in the engine, the injection pump was turned way up. As a result it blows all the smoke, fun to piss off hippies, and tailgaters. Not so great for fuel economy, and emissions!\r
Eventually plan on building the interior for camping and road trips, giving it electric A/C(not on the roof)cause I ain't got room for a compressor in the engine bay, A decent HD roof rack with some solar panels, and a small battery bank.\r
Wish I could take credit for the engine and drivetrain swap. Just trying to keep this minty gem of a van on the road!