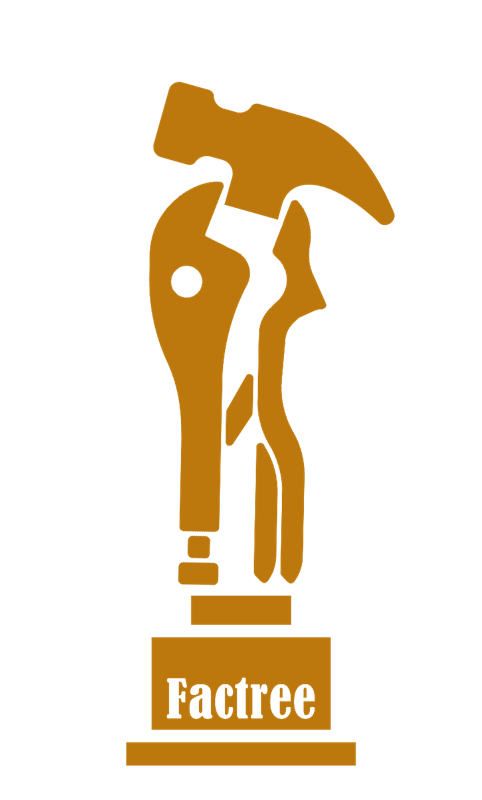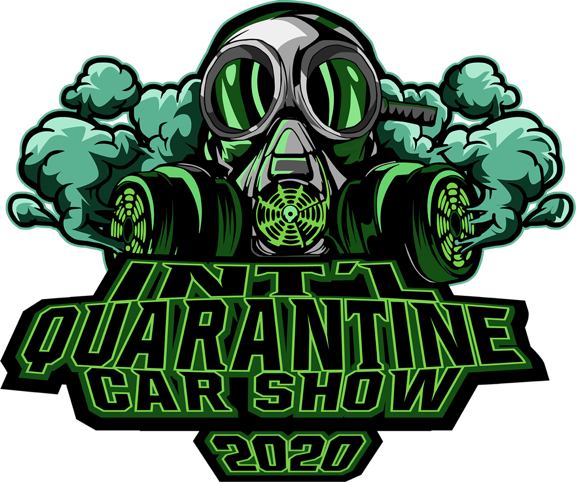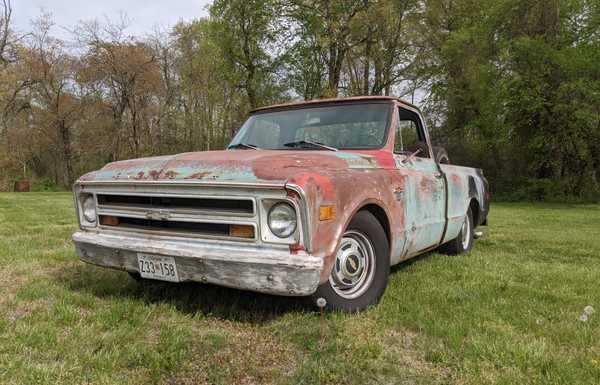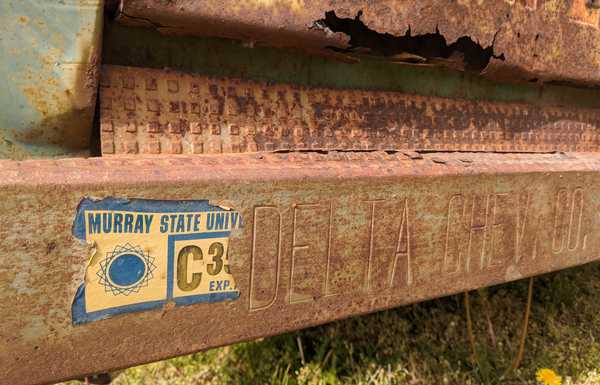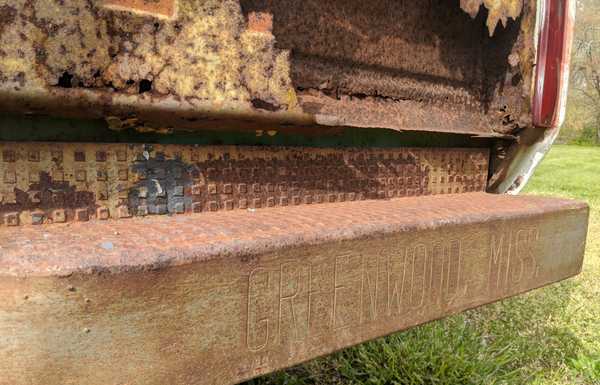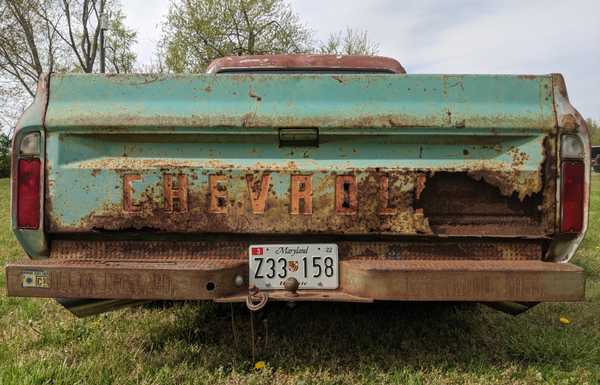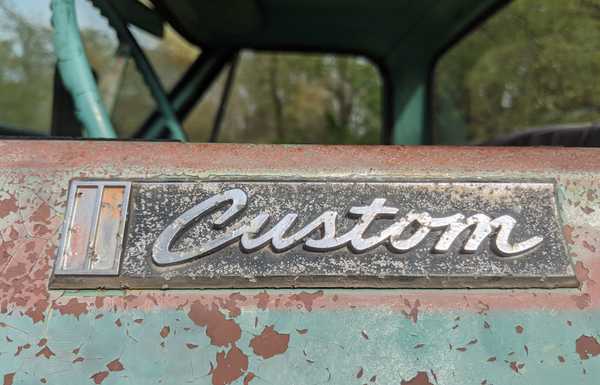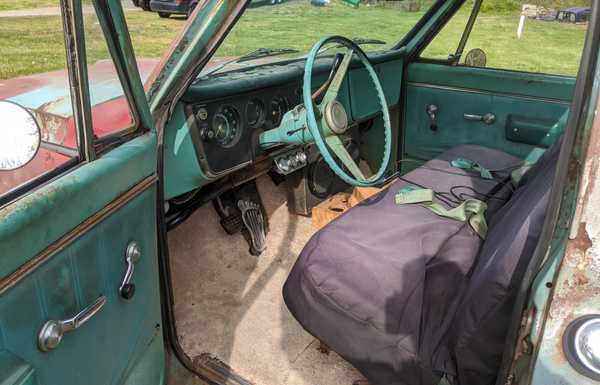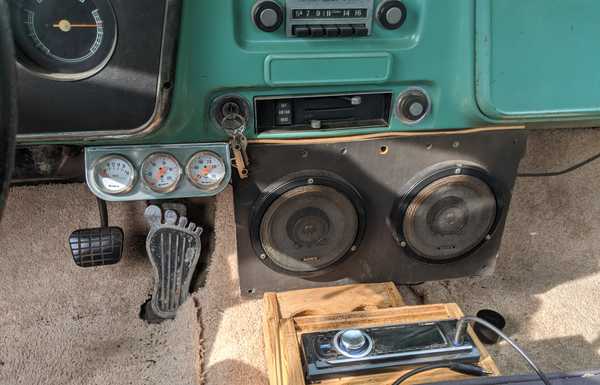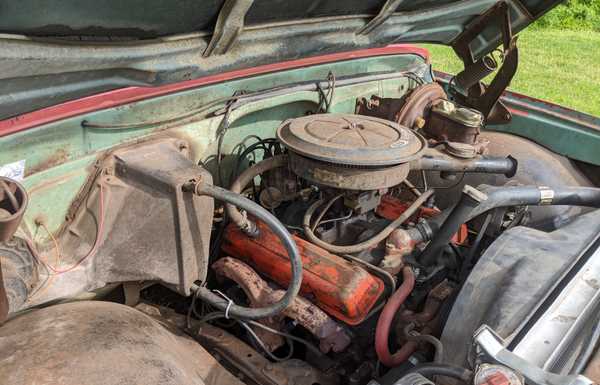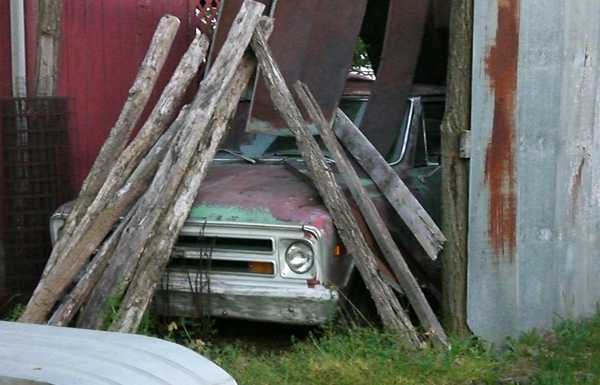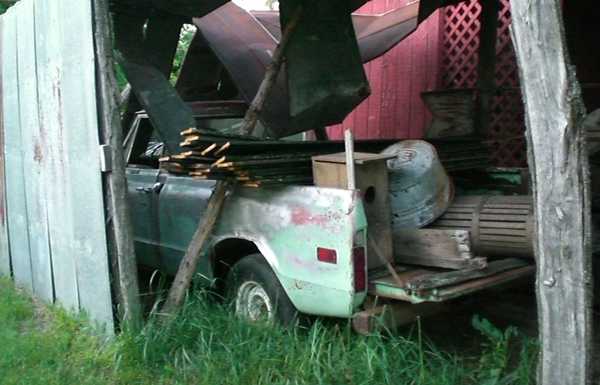 Mods
ECE 4/6 drop with 5 lug and disc brake conversion\r
Dual exhaust\r
Console and radio

Build story
I purchased the truck in 2010 from the original family that owned it. The truck spent its whole life in Bardwell, Kentucky. I got it back to my buddies shop and we got it running with a new set of points, plugs and wires, new hoses, an oil change, and did a quick cleaning of the stock 2 barrel carb. After a year or two I was going to get the front suspension and steering back in running order to get it road worthy and decided to lower it and convert to 5 lug all in one shot. Once we did the suspension work and got the brakes working properly I started driving it. \r
\r
Since then I have put a few thousand miles on it. I had to have some tunes, so my Dad and I made a little console for a radio and some cup holders. \r
\r
I like the way the truck looks and don't plan to restore it. I've parked next to frame off restored cars and people flock to my truck over the car. \r
\r
I also use the truck. I haul things in the bed when I need to. It gets used like a truck, as it should.\r
\r
I do have more plans for this truck in the future. I'd like to install an overdrive transmission to get down the road a little better so I can take it on some longer road trips. I also want to put a fuel tank under the bed of the truck and get rid of the boat tank. Next for upgrades would be a vintage style radio that has bluetooth and such integrated. Lastly I would like to find a factory tach gauge cluster for it so I can have a tach, oil pressure, and coolant temp all in one.