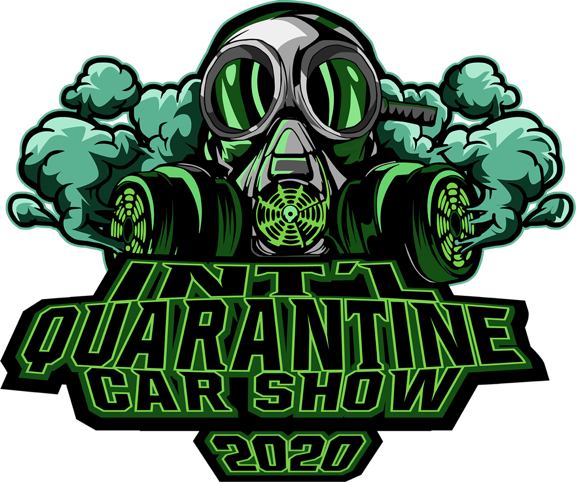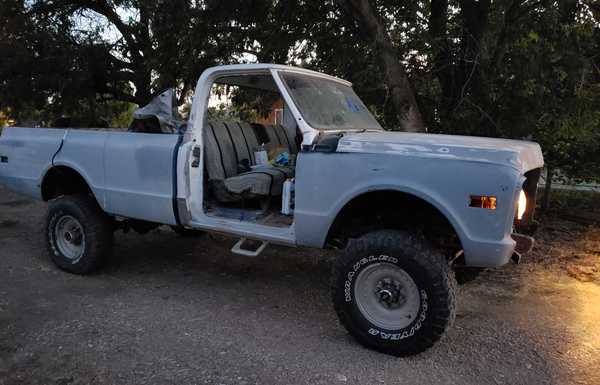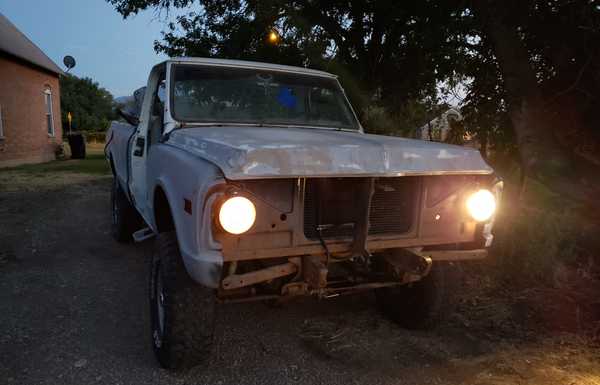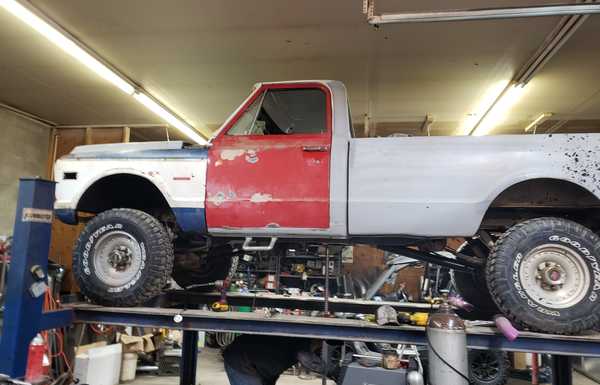 Mods
383 stroker \r
400 trans \r
208 transfer case \r
14 bolt rear end \r
And every panel is from a different vehicle

Build story
The 383 stroker is a mystery build to me it was out of a drag car. So, we slapped a new cam in it so it would idle. \r
The truck came from a trade my dad made about 15 years ago, house trailer for a truck. ( the guy who got the trailer probably didn't know he needed a truck to pull it but oh well. ) \r
My dad then proceeded to tear this perfectly good running truck apart, stuffed it into my great grandpa's old chicken cooper and there it sat for about 12 years. I decided I needed something to waste time and money on so I decided to pick up where he left off. \r
Pulled the clapped out 350 out along with the farmer 4 and 205 transfercase, and slapped the 383 stroker turbo 400 and 208 in. \r
This whole build has been a jigsaw puzzle of parts. Every panel is from a different truck collected over a few years, the rear end was out of an 80 truck so the gearing in the truck is all sorts of messed up. It has 4.56 in the back and 4.10's in the front. \r
Just last year it has been licensed and can now somewhat be driven while I put the thing back together.