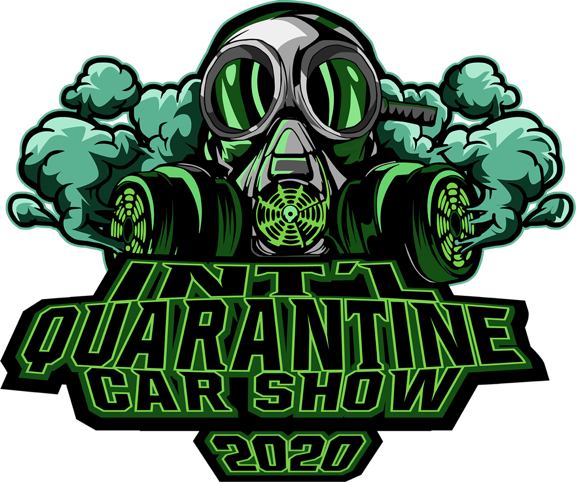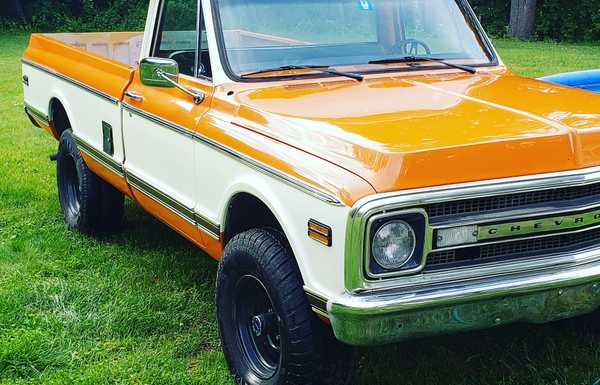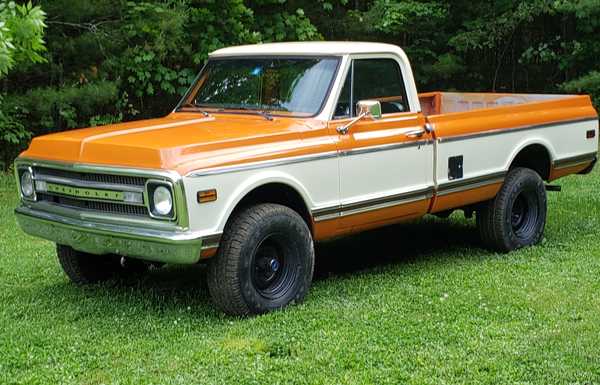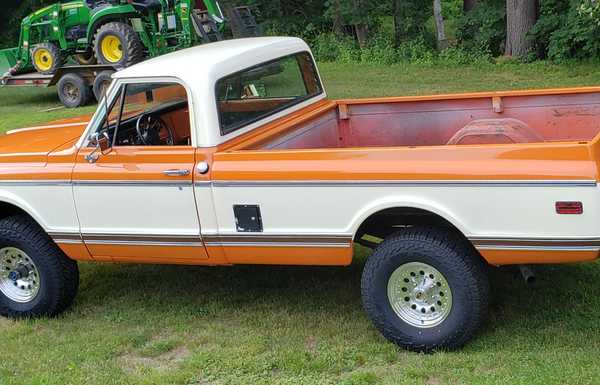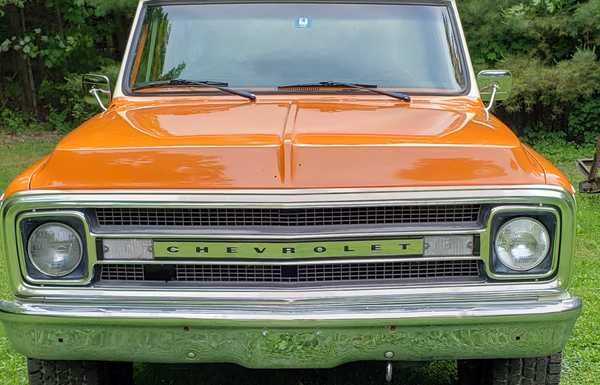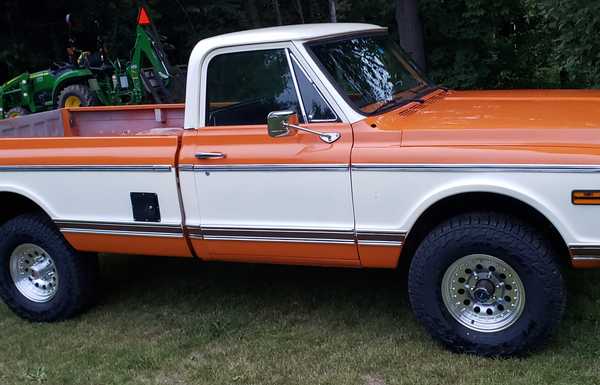 Mods
Rebuilt 402 big block and th350. New 16 in wheels and 33 in wild peak at3w tires.
Build story
I bought the truck at the end of summer last year (2019) and enjoyed it for 5 days before the engine lost oil pressure and ate a few lifters. Pulled the motor out and got it rebuilt over the winter and is currently being installed as i type this description. I was excited to participate in car shows and meets this summer but that might have to wait.\r
\r
Vehicle history\r
The truck started life as a CST c10 big block with factory AC. About 25-30 years ago the truck was converted to 4x4 with factory parts from a donor vehicle according to the previous owner. It was repainted a few years after but was never completely re-assembled. Still needs AC and heat, radio/speakers, and badges to be %100.