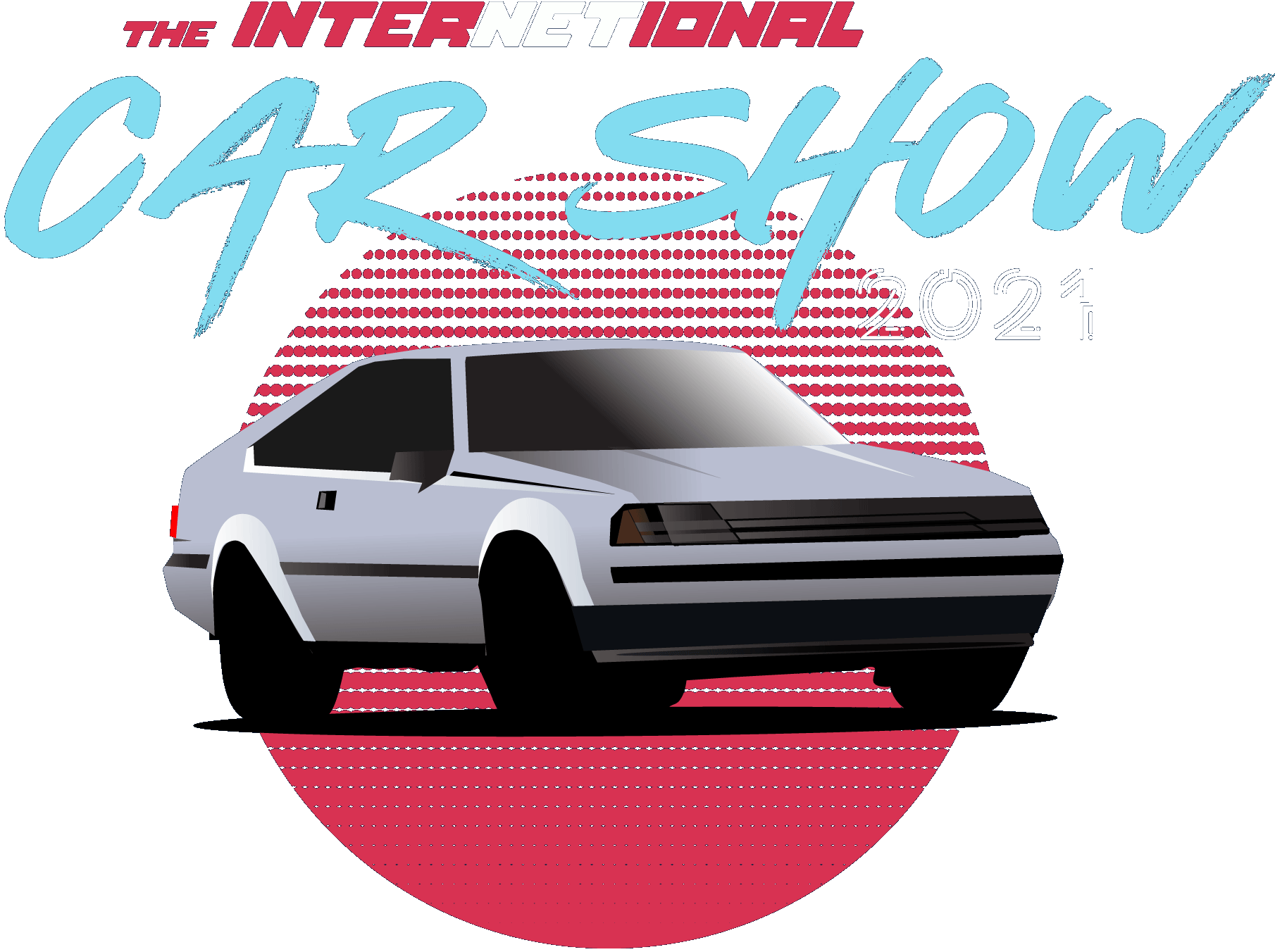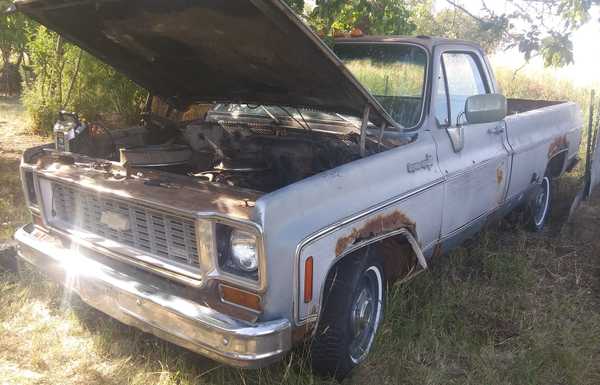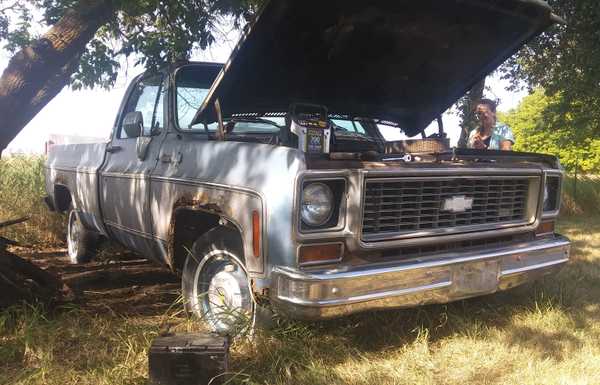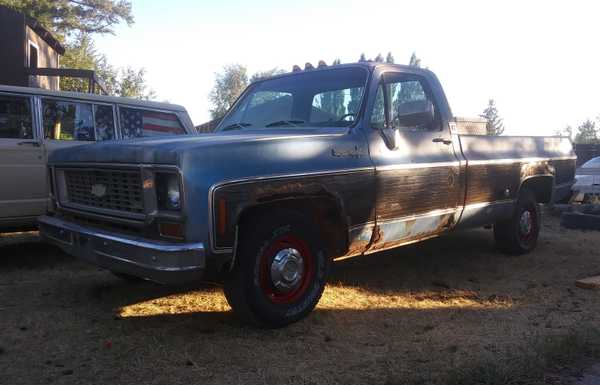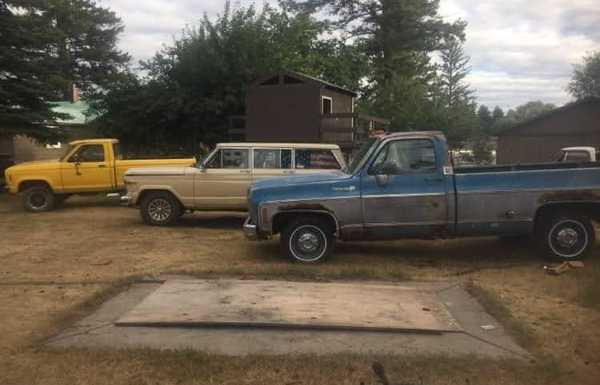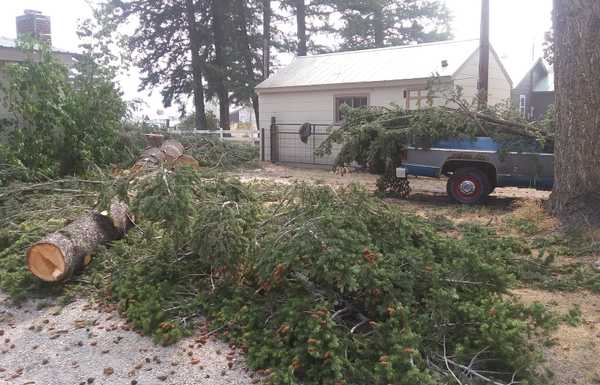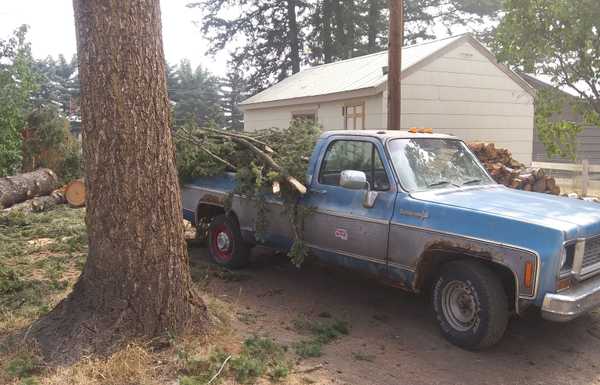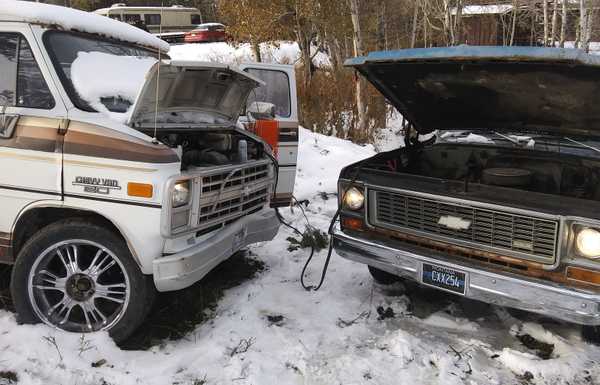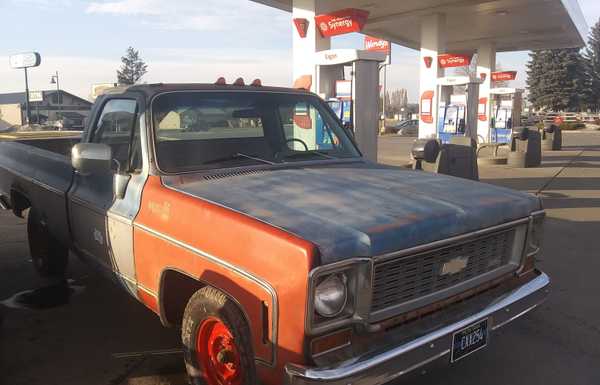 Build story
This old Chevy has been on my list of vehicles that I would like to own for many years.
I used to see this old truck riding with the family on the way to church, sitting in a driveway, being used, but I always loved it's original hubcaps and white walls.
Well 5 years ago I noticed it had been moved to the back, under a tree.
So I left a note on the door and didn't hear anything for a year or so.
Then one day I got a phone call, the older gentleman said it was time for it to go.
My wife and I tried to get it to run at the house, but it took a few weeks, cleaned the carb, had to adjust timing, needed a starter and fuel pump, but now, she's a two pump and start truck, even started in below zero temp here in Montana. Next plan, find a new bed, doors and fender, and spray it one color, and of course, drive it.