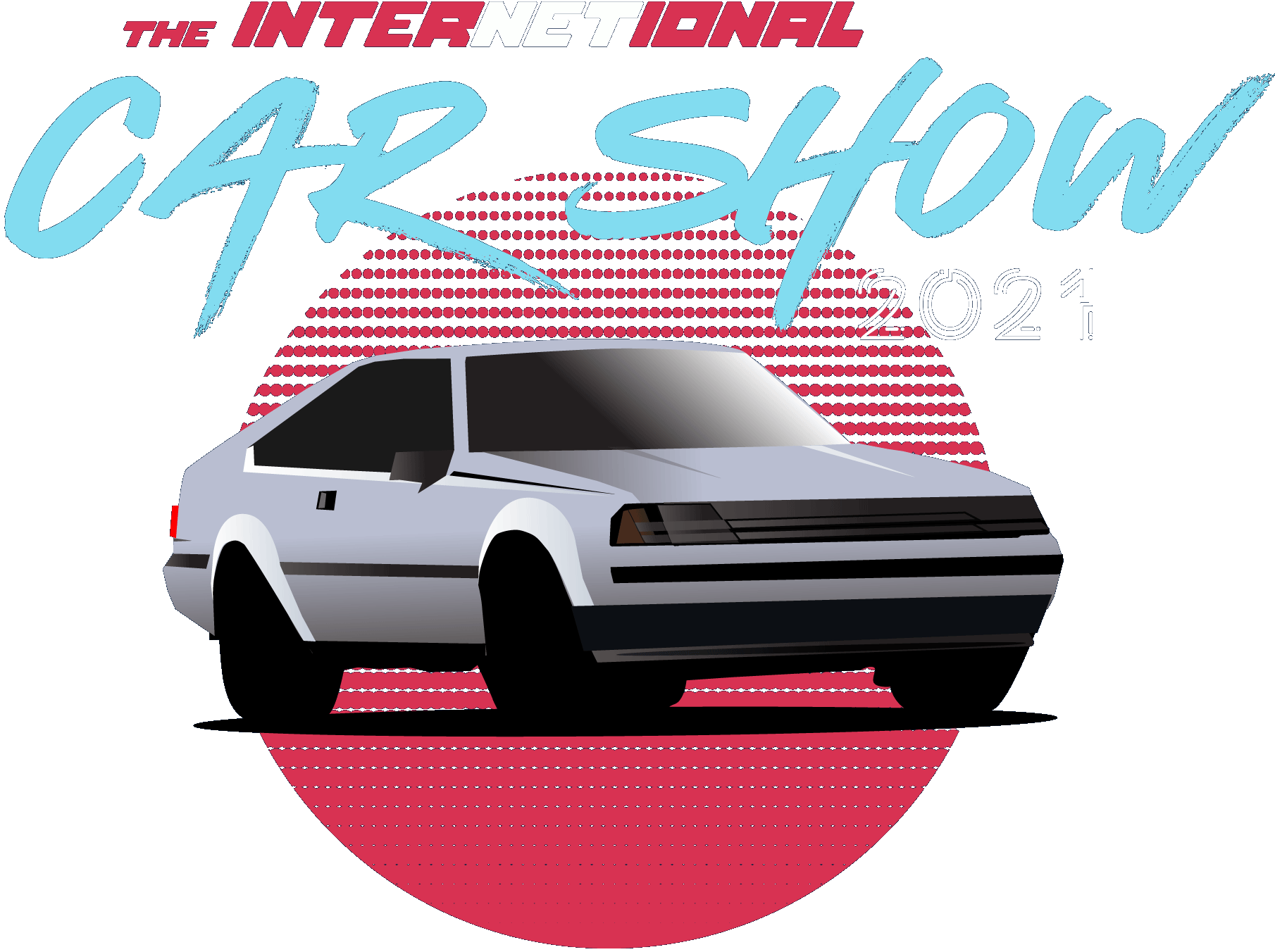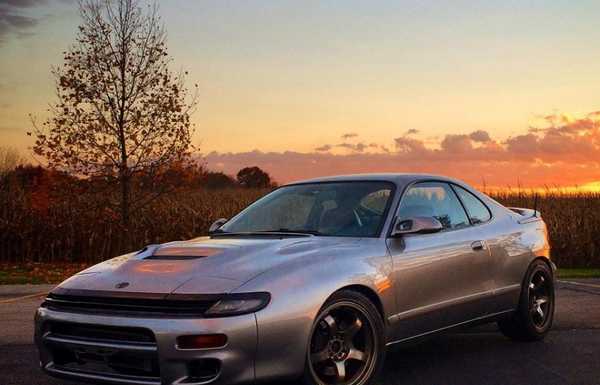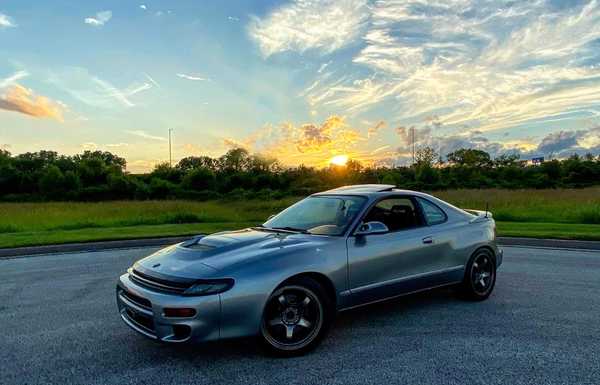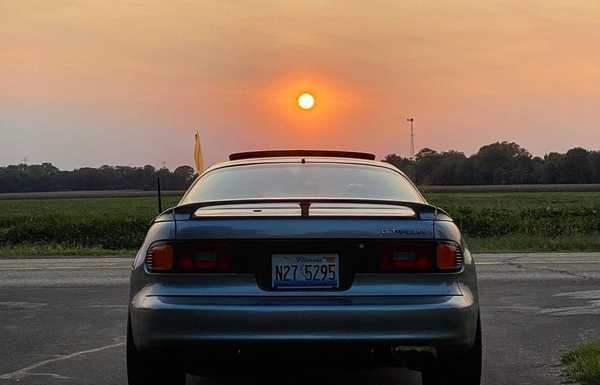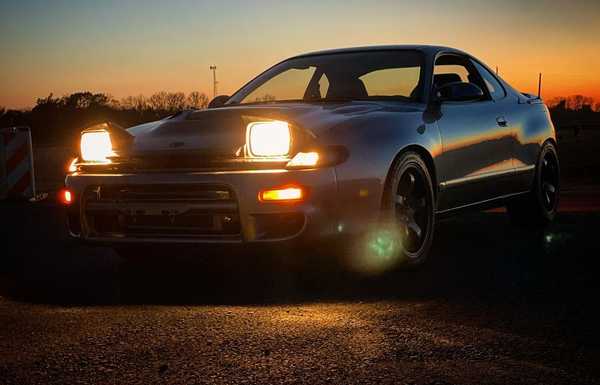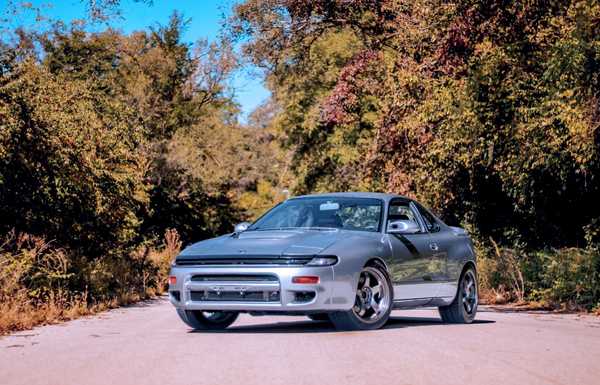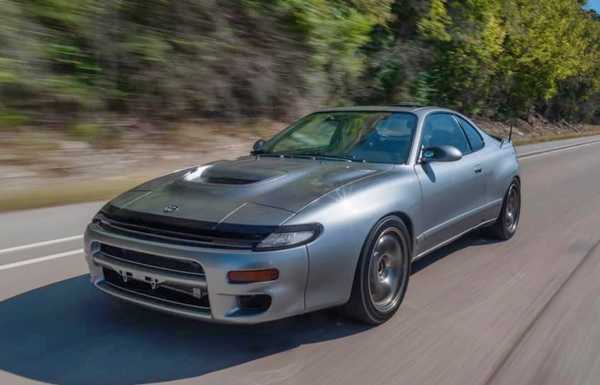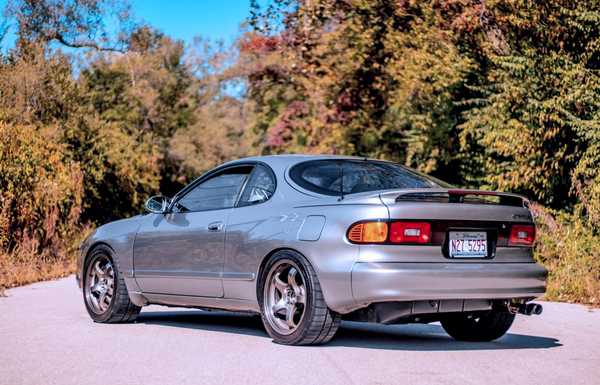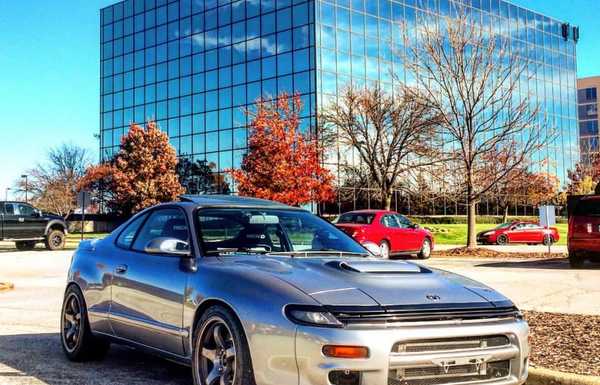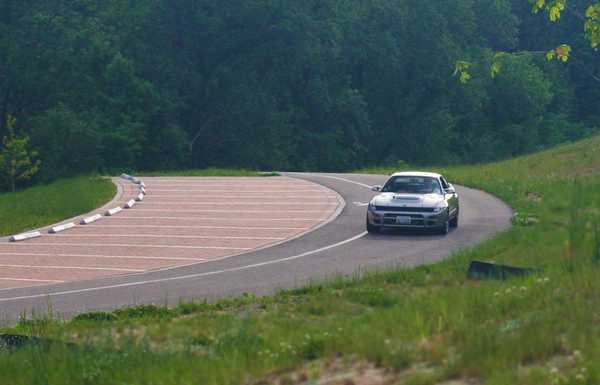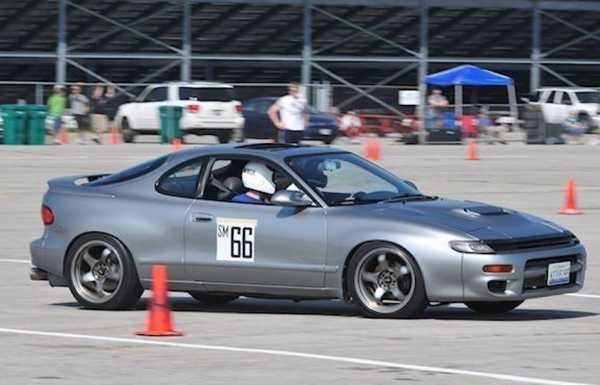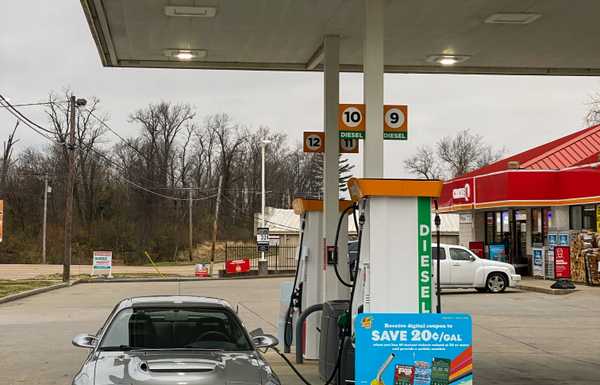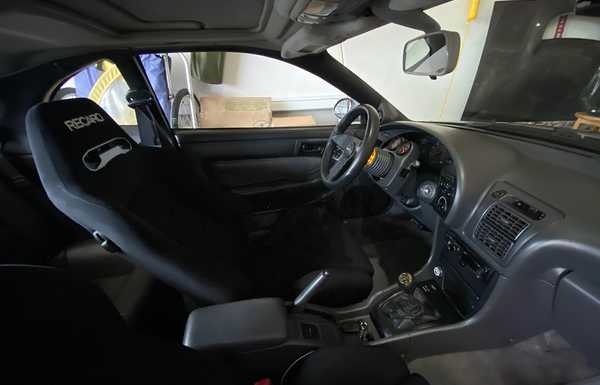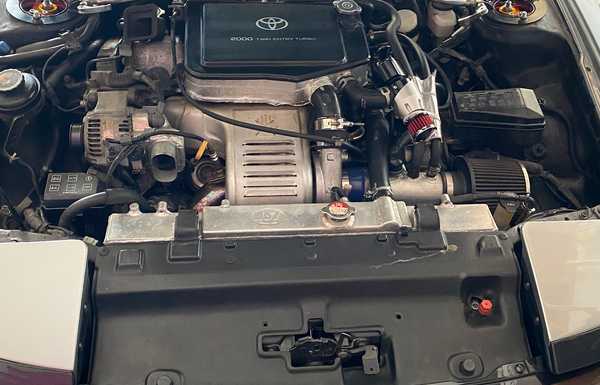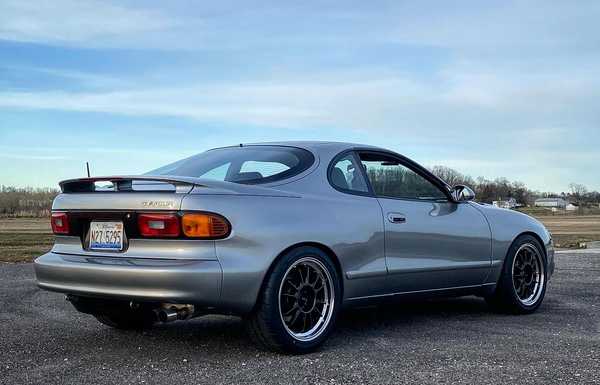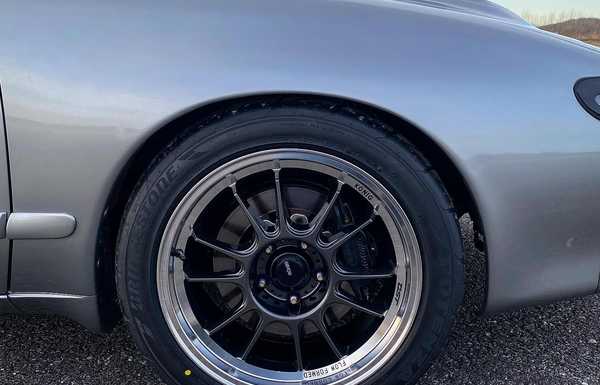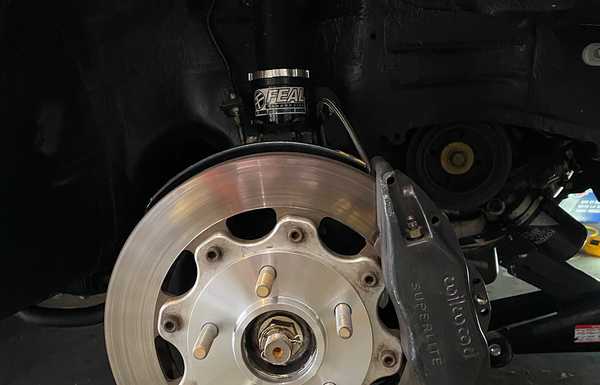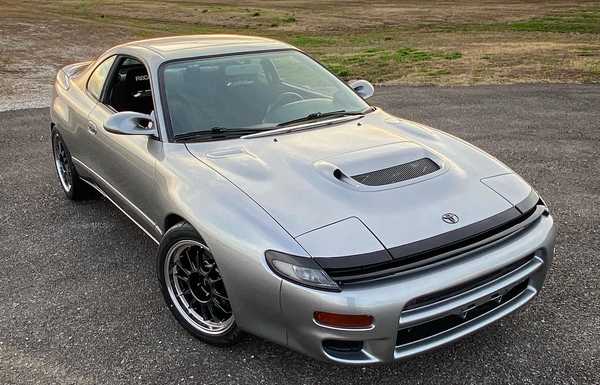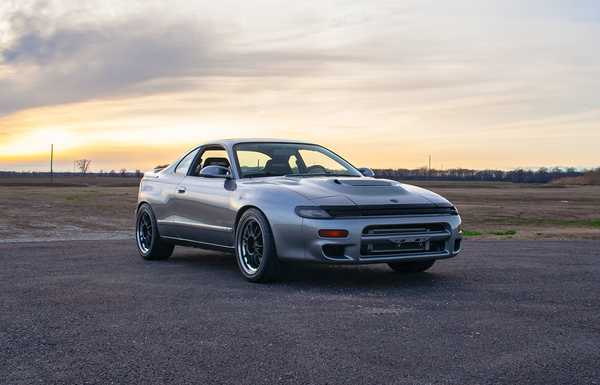 Mods
BRAKES
BF Goodrich (rear) Willwood (front) Braided Brake lines, Hawk Performance HPS Brake pads, 2 pot rear ST205 Rear brakes, Wilwood front Brakes Superlite 1 Brake Calipers, Wilwood Superlite Custom 2-piece Rotors

DRIVETRAIN
AE92 Short shift lever, Toyota RC, Carlos Sainz Transmission, ST205 Torsen Rear LSD Differential, TwosRus Braided 185 Clutch, TwosRus st185 Extended slave cylinder rod, TwosRus st185 Shift Cable Bushing

ELECTRICAL
Absolute Distribution Block, Optima Basic metal mount, Optima Yellow Top Battery, Auto Sport 3sgte Patch Harness

Engine Mods
Custom Heat Exchanger (uprated Cobra HE), KN Custom Custom Straight Intake, Fierce MBC Boost Controller, Ford Racing bosch Intercooler, Synapse blow off valve, Kirkasaur North South Engine mounts, PROSPORT Universal Turbo Blanket, Toyodb1 Direct Wire Datalogger, Toyota 3sgte Rev3 ST205 ECU Engine Swap, Walbro 255 LPH Fuel Pump, ASI 56mm Aluminum, Spal Slim

EXHAUST
SS Auto Chrome St185 3" Mid Pipe, XS Power 3" Downpipe, Big Daddy 3" Dual Tip Exhaust

EXTERIOR
Kmoon Billet Wiper Delete Plug, Toyota JDM/EURO Clear Corner Lenses, Toyota JDM Vented Tail Light, Toyota Pearl Black Emblem Hood Ornament, Toyota RC Front bumper Bumper, Toyota RC Hood Hood

INTERIOR
JVC KD-A725 Receiver (Head Unit, Stereo), SSMB8 Door, Celica GTS 7th gen Short Antenna, Autometer Electrical Water Temp Gauge, Autometer Mechanical Boost Gauge, Bride RO Seat Rail, CUSTOM Dual Steering Column Gauge Pod, Lotek Pillar Gauge Pod, Momo 320mm Steering Wheel, Momo Race Shift knob, Recaro SPD Racing Seats, Speed Hut GPS Speedometer Gauge, Senyar 3" steering wheel spacer, Turn signal extender

SUSPENSION/STEERING
Adaptech 18mm 5x100 to 5x114.3 rear Wheel Spacer, Cusco Type 2 Lower Subframe Brace Cusco, Feal 441, Konig Rally ST185 Aluminum Solid Rear Diff Mount, Racing Beat Miata Sway Bar (Stabilizer Bar) End Links, Super Pro Poly Bushings, T3 CP-111S Caster/ Camber Plates, T3 Tie rod Flip Kit Bumpsteer Kit, Toyota MK1 Rav4 5x114.3 Front Hubs, Whiteline 18mm Adjustable Sway Bar (Stabilizer Bar) Rear, Whiteline St185 Front/Rear Strut Tower Braces (Strut Bar), Whiteline WHI KSB790 Quick Release Clamps \r Minor Weight reduction (~100lbs)

WHEELS TIRES
Setup (a) BFGOODRICH G-FORCE RIVAL Tires 255/40/17, Best For Auto 3mm front Wheel Spacer, MUTEKI 31886L, Sportmax 050 Wheels 17x9
Setup (b) Bridgestone Potenza RE-71 Tires 255/40/17, Konig hypergram 17x9, Custom Made Only 5mm front spacer.
Build story
Rewind back to 1998. I was an 18-year-old who loved cars. So, I could move out on my own I picked up a 1984 rwd Celica GT. I loved that car. I had a roommate who had a 5th gen Celica GT and a copy of Gran Turismo. In that game I discovered the Celica Gtfour. I figured if my old 105 hp Celica was great, then an awd turbo version should be even better. I obsessed about the car, learning about rally and its racing heritage. I joined the forums and started doing all my research on what it would take to get one. I didn't make much money then, but I knew if I worked hard, I could get it. I ended up getting a slightly better job and a means to afford one. I had hunted for a year to find the right one at the right price. Often, they were priced in the 15-20k range back then and were few & far in between. I managed to find on located in Michigan via Autotrader. I got on the phone with them, and they answered all my questions satisfactorily. It was red with 69k and never driven in the rain or snow. I was willing to eat a plane ticked from Tennessee to see this car in person. I went and got a loan from my credit union, hopped on a plane and headed up there. It looked like it rolled off the factory line. It was perfect and I had to have it. I worked about 80hrs a week and lived as frugal as I could so I could get it paid off.
We like to think life progresses like a doubling curve. It doesn't always. Sometimes it's like a graph from someone's heart rate monitor. Full of ups and downs. This car and I took that journey together. We had many adventures, got into many shenanigans and had our share of bruises. We both are what we are today because of those adventures. I learned a lot along the way of over 21 years of ownership. I have owned other cars, but I always come back to this one. Once I got the courage to mod, I started out throwing off the shelf things like Tein coil overs on the car. As I learned more about racing and cars, I found that I had to start getting educated about how to build it right. I want a car that can be enjoyable on the road, go for long trips reliably and do well at the track. I dug down the rabbit hole of trying to design my own suspension. By the time I was done, I felt I was better equipped to know what I wanted, but also that someone else should actually do the building part. I spent the time collecting data on the car, including things like unsprung weights and motion rates. I spent a lot of time talking to suspension companies and trying to find who could build what I needed and not break the bank. In the end I supplied as much data to Odie at Feal as I could, and he built a set of 441s to my requirements. I worked with T3 to make new strut tops with some caster adjustment. I also collected bushings and other bits over time that go towards making the car handle well.
A thing about owning a car that has a pretty low production number and is getting older, parts can either be hard to find or cost Supra money. In some cases, some parts don't exist and you have to fabricate them or adapt them yourself. That isn't to mention the blood sacrifice the Toyota god requires every time you work on it as my scars will tell you. Luckily this car has a great community. Out of all the car groups I have been a part of, alltrac/gtfour owners tend to be the most friendly and helpful. You need a group like that when you have a car that flies under the radar. I started my youtube channel for that very reason. I figure if I can get the car more exposure, I can help get more parts and support for the rest of the community.
Personally, I like to drive more than I like to work on cars. One of the biggest lessons I learned being a part of the car community is many (most) builds never leave the garage. People try and do something they didn't
really know how to do or set out on a project that was too ambitious. I even went down this road myself. My lesson was be realistic about my goals and mods and do things in a way that I can keep the car on the road. What good is a car that I want to drive if it lives on jack stands. Sure, this car has spent its fair number of years in the air, but that is where I had time to think about how I can truly be happy with this car. I want a car I can carve corners with. I like to autox and drive back roads and someday hope to do the occasional track event. I try and do a quality job, but I have grown to live with minor flaws. A nick here, a zip tie there. You can polish a car and own it just to show it off, or you can give it a life worth living and drive it. So, with this KISS system I have sought modest power that allows the car to stay reliable and low maintenance. It handles well, but it also doesn't rattle down the road and shake your fillings out. It's all about balance and driving enjoyment.

Reasons for each category entered.
• Tuner Taste
This car isn't near to stock, but it was done in a way where you have to pay closer attention to the build to see what is done. I did a 3rd gen 3sgte engine swap and had to do my own wiring back in the age where there was very little data on it. I spent lots of time figuring out parts compatibility with other Toyota's so I can convert parts. The front hubs are off an Rav4 and I built my own brackets for my BBK which shaves 12lbs of each front corner. I did the research and took all the readings to get a proper suspension built by Feal and T3. I printed components out with a 3d printer to design some fixes and solutions. There is barely a bolt on this car that I hadn't touched or replaced over the past 20+ years. I also do all the research in this build so it is done right. It's not meant for a garage life. It is meant to be driven.

• Power Trip
Why would this make a good road trip car? Well for starters, room to put stuff in the hatch as well as back seats that could actually fit two people. Next would be Toyota reliability. This is a BPU car, and put together solid with Toyota parts or better. It'll get you there and back. Next would be awd. Pick a set of tires for any occasion, canyon carving or snow drifts. You can head about anywhere. Next would be the suspension design. It was tuned to handle a track or back road but also have enough digressive characteristics to be compliant with most roads. Lastly, even though this car is lowered, it has some ground clearance, which means there is more places you can go. This car has already driven from Michigan to Florida in its lifetime and ready to take on more roads.

• Hot Lap Hero
What makes this a car worth taking to the track? Suspension setup. It isn't just some "off the shelf parts" thrown on. Suspension was built specifically to the specs of this car. Height was selected based off bump steer gauges and everything else is either poly or solid. Wheel offsets and tire sizes were chosen to maximize full travel while getting the most rubber under there as possible. Weight has been reduced and there are extra parts like my CF hood to be used on race days. Lastly the car is reliable. It's got enough power to get out of its own way while being reliable to drive itself home.

• Gearhead Channel Category
I started my channel for two reasons. 1) To get attention for the alltrac/gtfour and it'scommunity so that we could actually get parts made for it. Old rare cars don't usually have the best after market. And 2) To educate those who own the car on how to build it right. It's easy to buy parts off the shelf and throw them at it, but many places uses generic specs, especially with suspension. My goal has always been to provide enough info so that the community is motivated to race their cars, and built them right.