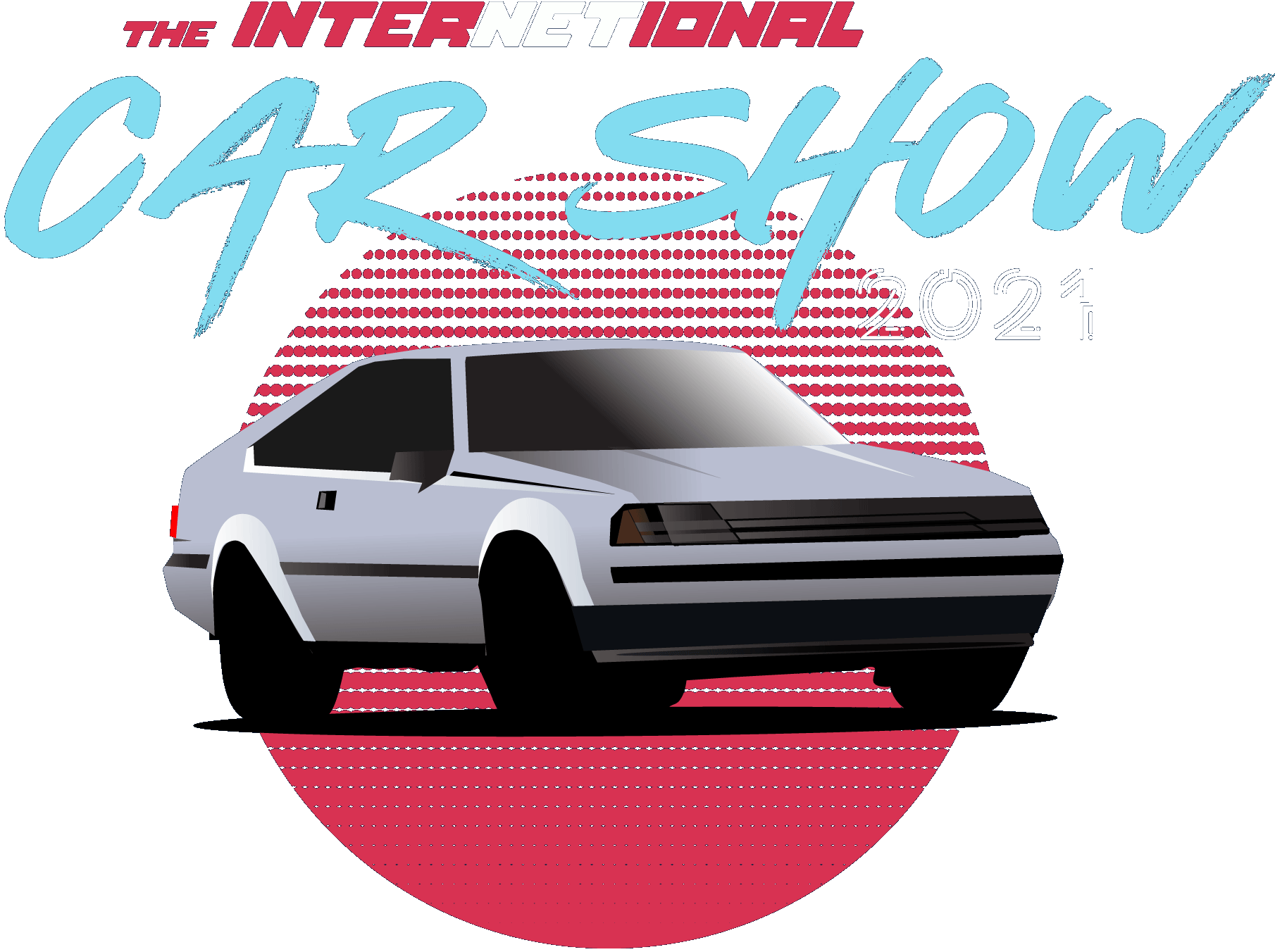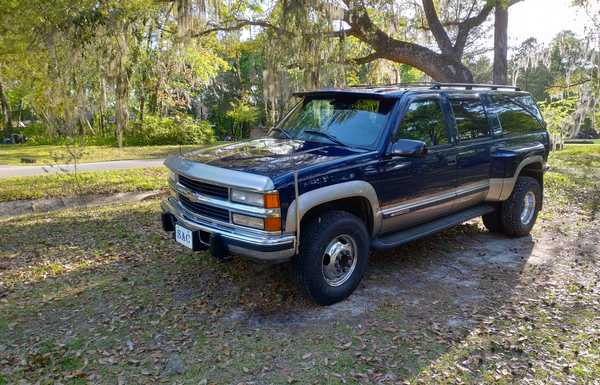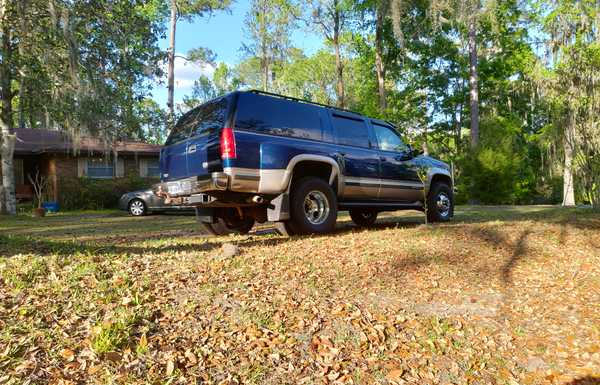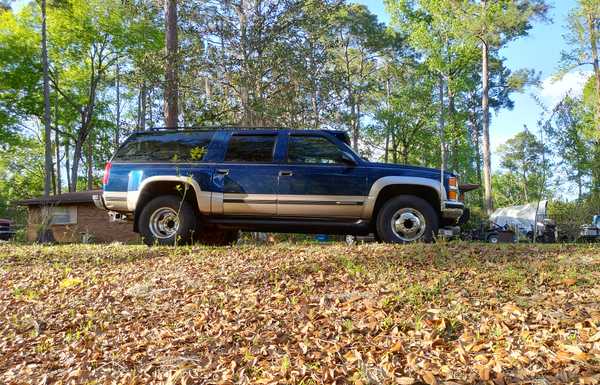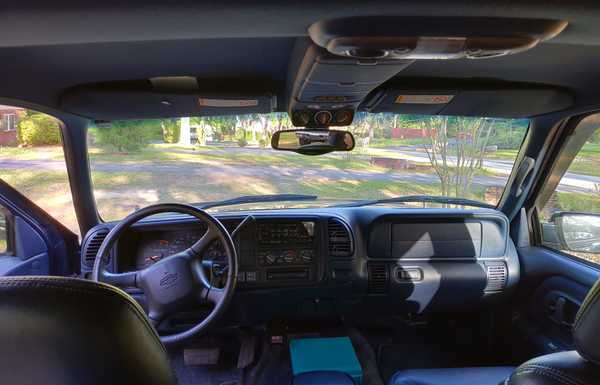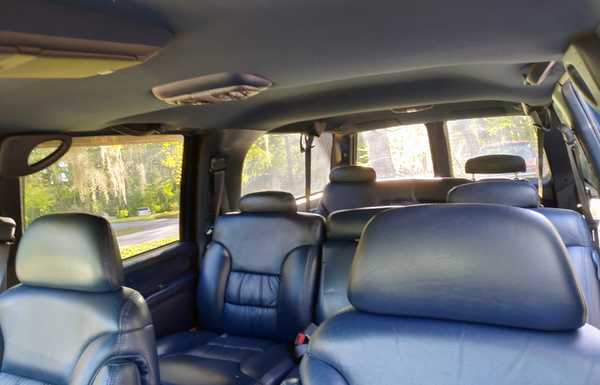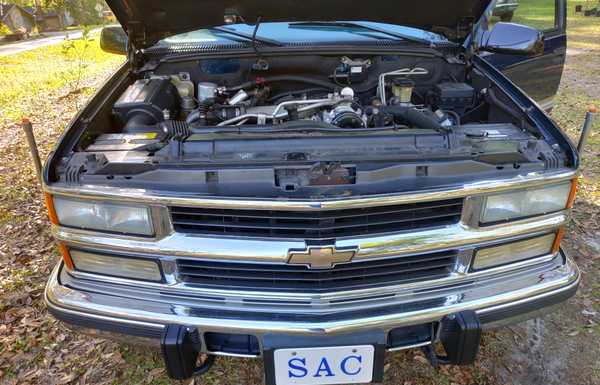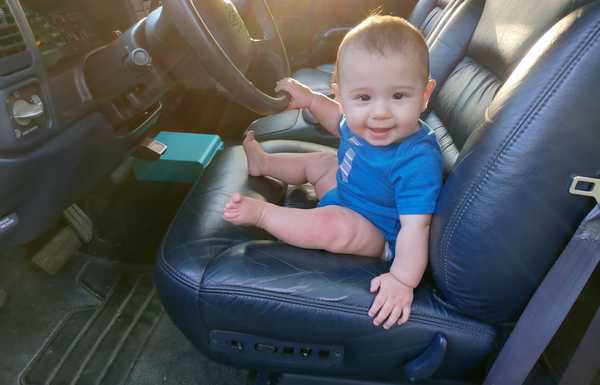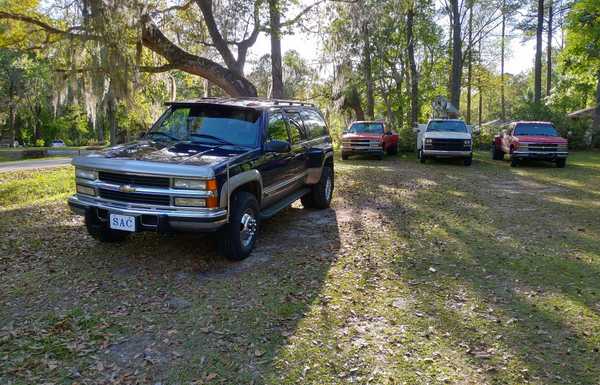 Mods
Dually rear axle with 5000lb air springs. 10,000lb hitch. Brake controller. Braided steel oil cooler lines with AN fittings instead of the factory quick connects.
Build story
This truck is an amazing example of the chevy C/K platform. I purchased this truck right before my son was born in 2020. I needed a good family vehicle for taking on road trips. I also needed towing capacity for hauling trailers on road trips. I am the second owner and I got it with only 46,000 miles on it. The previous owner had the dually rims installed and a few other towing mods. He also ordered it with every available option GM offered that year. It is a 4x4 with a NP246 transfer case. It has the factory high output alternator. It even has heated leather seats and keyless entry. One other mod the PO did was some kind of crazy high beam upgrade. I haven't figured out quite what it is, only that it is a HID with a ballast and heatsink. It is borderline dangerous with how bright it is but great for seeing on an empty road on a moonless night. It also has a nice factory stereo for 99. I love the cassette deck. I dug out my old Pink Floyd and Frank Zappa cassettes I made when I was a teenager. As configured, with 235/85R16 tires and 4.10 gears, I am getting 19 MPG. It also has a 42 gallon tank.

Right now I am combing through it and replacing all the weak links like the oil cooler quick connects and the harmonic balancer. I already replaced the tires with some nice Yokohama geolanders, changed the oil with Rotella T6, serviced the front calipers and replaced the pads, flushed the brakes system completely, and worked on the AC. I replaced the compressor, orifice tube, dryer/receiver, pulled a deep vacuum, and refilled with r134a. The next few things include the trans fluid and filter, diffs, t case fluid, coolant flush, t-stats, fuel filter upgrade, third battery, isolator relay, inverter, and switch panel. I still need to relocate the PMD, but for now I just drive with a spare and the extension cable. I might add a CB and SW radio too.

The 6.5 engine has a bad reputation but it is because of ignorance. The crank is known to break because of the harmonic balancer going bad. The engine is known to lose oil pressure and seize because the quick connect pops off the block. The engine is know to run hot because people push it beyond what it is capable of with a neglected cooling system. The PMD on the injection pump is know to overheat if you don't move it to the bumper with a heat sink. I fix all the stuff GM got wrong and then I have a great truck. I love the 6.5 engine and the C/K platform. I won't drive a truck that does not have full floating axles, it is simply the best axle design. When people ask why I drive a dually, I find myself asking if they know what full floaters are next. I daily drive a 1993 C3500 with 340,000 miles and it just keeps going. I feel honored to be the current owner of this minty truck and I plan to pass it on to my son when the time is right. It is going to be the transportation for many family road trips over the next few decades.

And yes Sarah, this is a tuner vehicle. Only by a narrow margin, but it is still a tuner platform. Especially the 1999 with its electronic engine controls. The injection pump, timing, wastegate, and transmission parameters can all be tuned for better performance. I have no expectations in your category other than giving you a laugh.