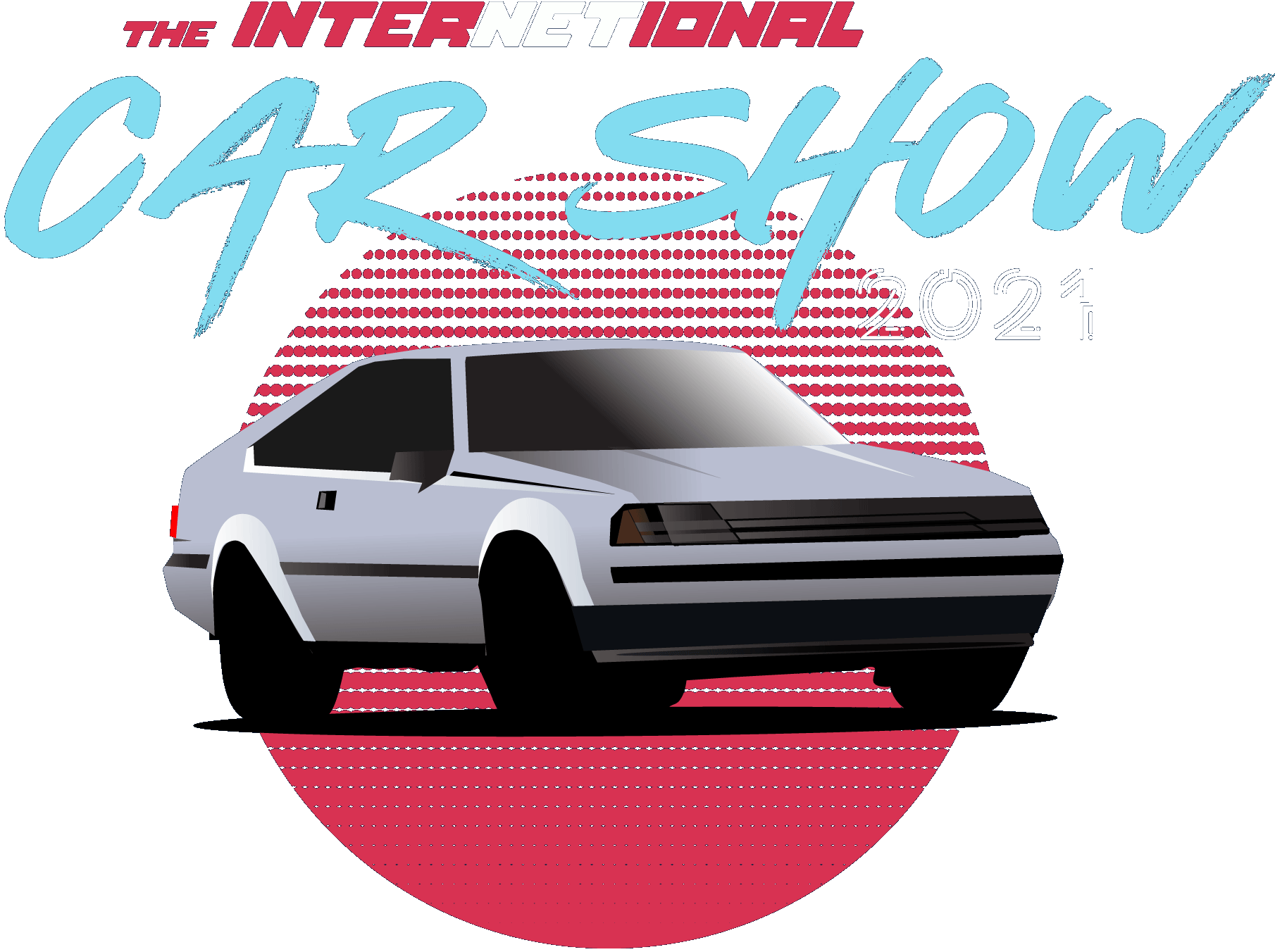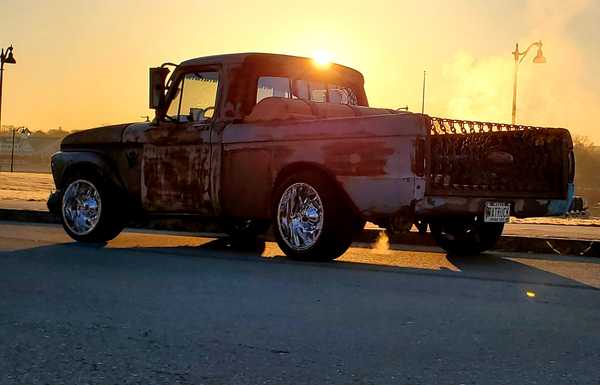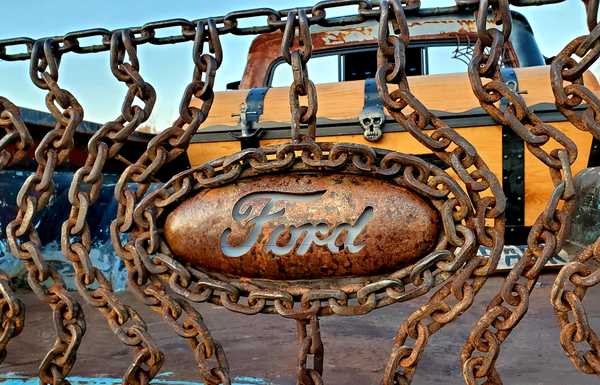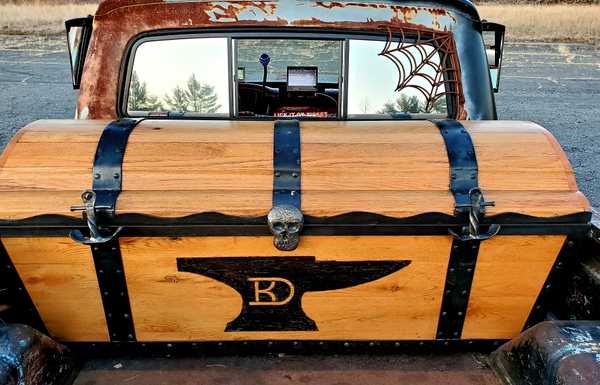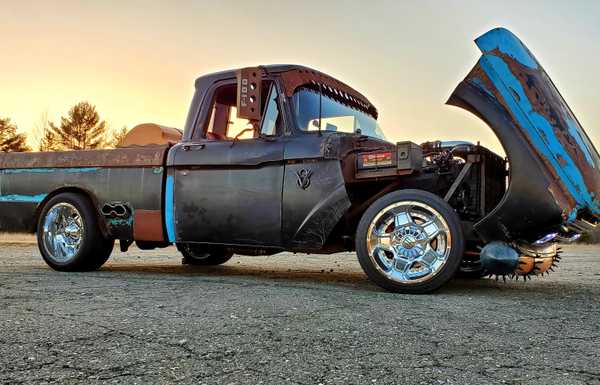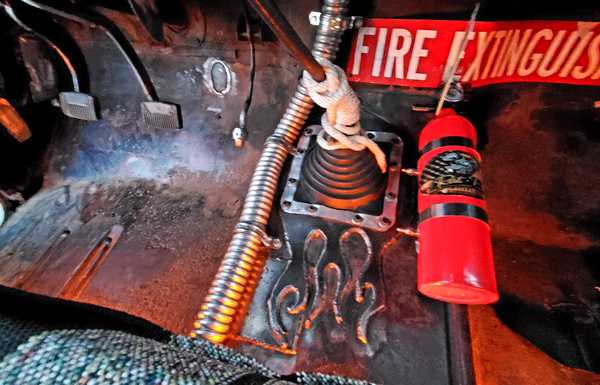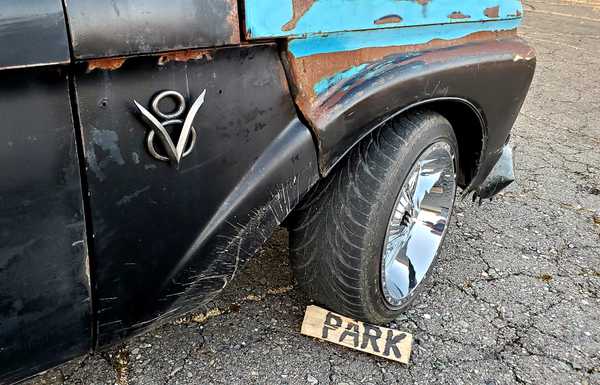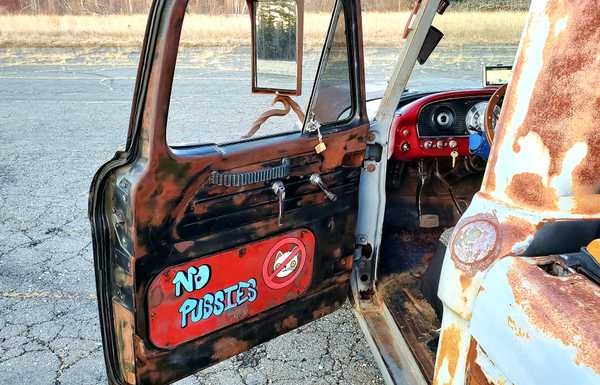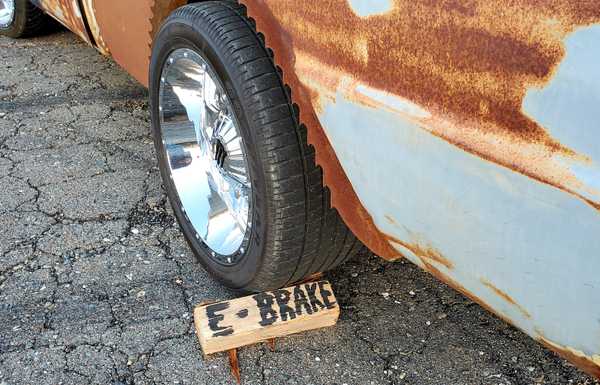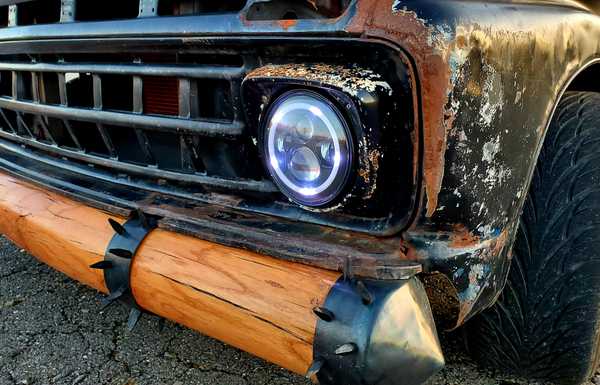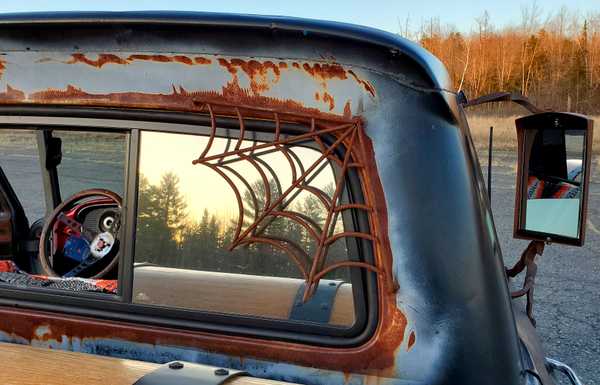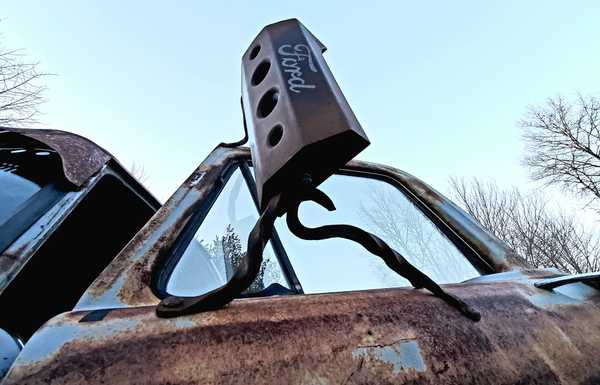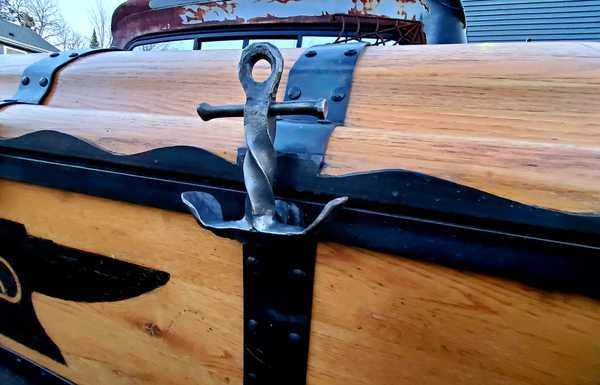 Mods
THE VIDEO SHOWS ALL THIS AND MORE!
1965 F100 RATRUCK mods

-Tilt nose hinged off overbuilt scrap iron hinges using 2012 F150 control arm bolts and pipe
-Visor made with, my buddy's impulse buy at an antique barn, Saw Blade
-Wicked West Coast style mirrors with Ebay mini west coast glass and metal fab, twist forged brackets
-Oak Treasure Chest fuel tank with forged Anchor latches made with Ford 6.0L diesel head bolts
-Loader Tire Chain Tailgate with Railroad spike cam over latches and hand hammered plasma cut Emblem
-Bed Stake pocket delete with cup holder add for "Shop Sodas"
-Saw Mill blade rear Fender flares
-Truck nuts on triangulated chain sack
-chrome lug nut license plate screws
- Dumpster scored Stainless head pipes welded to a Flowmaster 44 on 3" pipe, Focus ST exh tip exhaust
-Threaded hood pins from Ford 6.0L Headbolts, Superduty shock bushings with and Iron Cross press plate.
-Brother in law gifted Ebay Led Halo headlights with cell phone operated color change/program
-Skull theme hockey stick wrap wiring harness protection
-Donated OOgah horn
-Frame chopped at firewall grafted onto a 1998 F150 frame clip.
-1998 F150 4.6L V8, 5 Speed manual trans, 8.8" rear axle with 3.08 one tire fire axle
-120yr old grain silo wrought iron shifter with hippyriffic shift knob
-Wake boat tower ear bleed sound system with vintage 8" Bazooka tubes powered by a Donated amp
-custom wiring harness combining 1965 wiring with 1998 wiring and a bunch of blue wire from Ebay
- Mirrored window tint
-Ford transfer case chain interior grab handles
-Ammo Can PCM case and Radio mount
-Forged punisher skull railroad spike glove box knob and gas pedal
-Lowered rear spring mounts welded on frame, lowered front coil springs for front
-Oak log bumper with the correct curve hand picked from mill yard trips, wrapped in steel banding with forged spikes from old F250 u-bolts all integrated and adjustable to the overbuilt hinges described above
-I'm tired of typing now…. Chickity check the video!!
Build story
This truck now named "RATRUCK" started life in June of 1965. Born in Mahwah New Jersey as a Black 2wd beauty with an inline 240 6cyl, 3spd manual transmission and a 3.70 rear axle ratio. (all according to the VIN decoding)
Judging by the multiple layers of paint, dents, mismatched parts etc…. RATRUCK has had some harsh usage during its life. Somewhere along the way ended up with a different door, bed and fender. RATRUCK also lost a couple insignificant original parts like the engine, trans, rear axle, tailgate, rear glass, front frame clip, bumpers, etc…… This was all before I bought it from a friend who was turning his attention to some higher end projects.
On May 11th of 2018, my friend sold me this truck with many key ingredients to fix up and make move under its own power. At that point, I knew I wanted a Rat Rod with a unique look, but on that day just wanted to make it home safe without losing loose parts off the sketchy trailer I borrowed!
I really hit the build hard starting in October of 2018. Every weekend and every possible weeknight gave me "The maiden voyage" in early spring of 2019. Currently, I drive it daily if the roads and forecast are dry. I continue to modify and decorate little things, aside from the satin clear I want to apply and "lock in" the look it has, it is done. The RATRUCK creates its own car shows at gas stations, sometimes at stop lights… Driving this is a blast, its more fun than fast. Driving RATRUCK gives you that feel good as people wave, smile, give thumbs up, video and take pictures. Age, gender, background matters not, this truck brightens everyone's day!