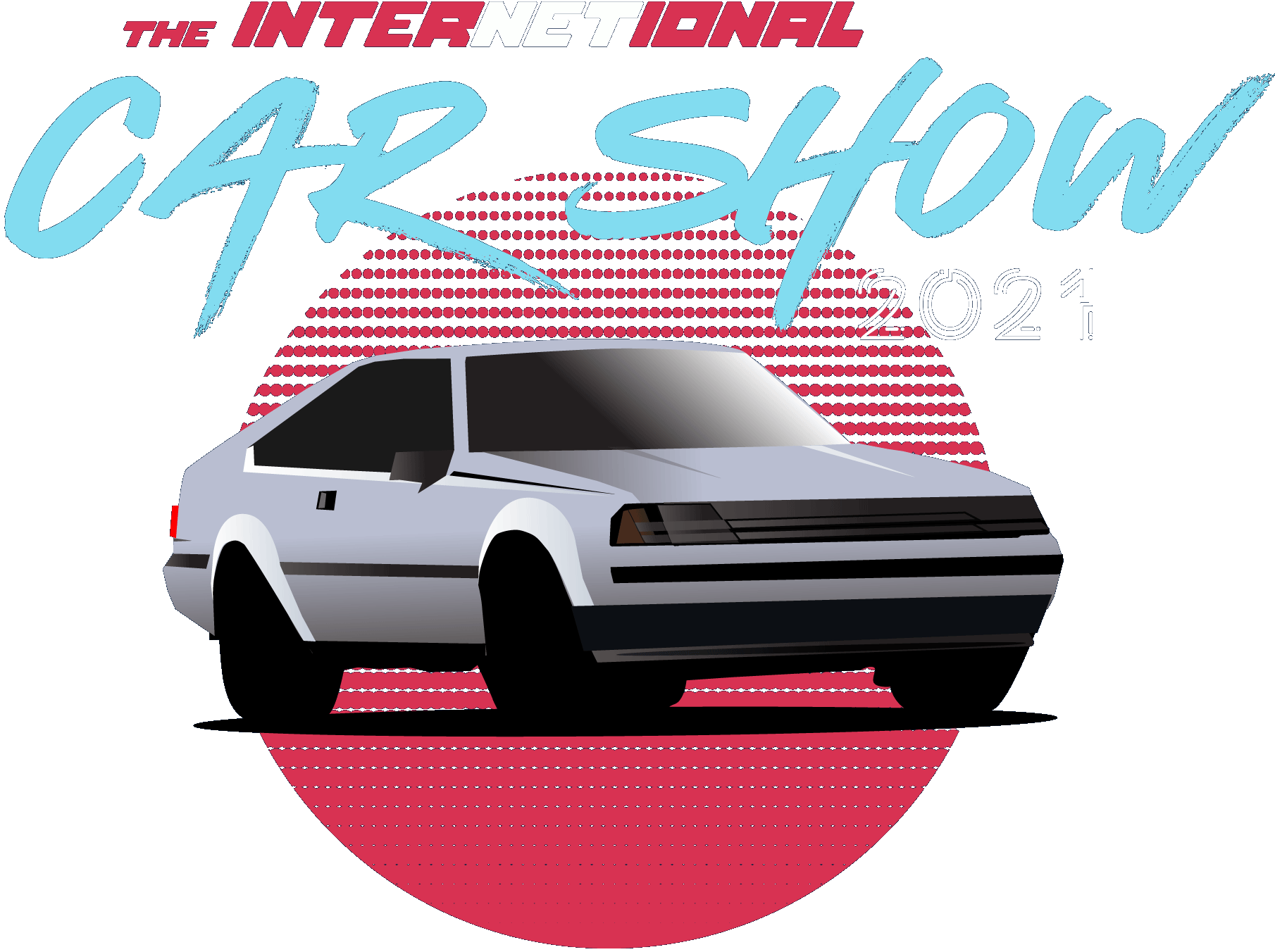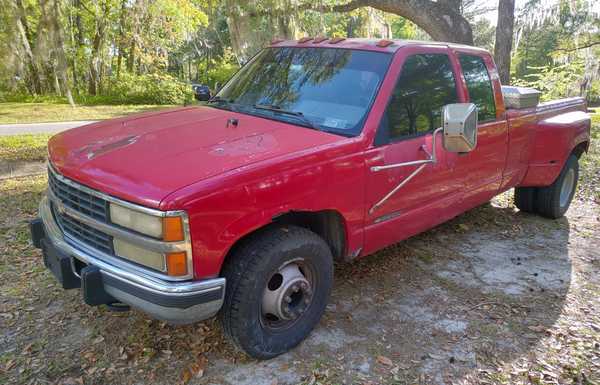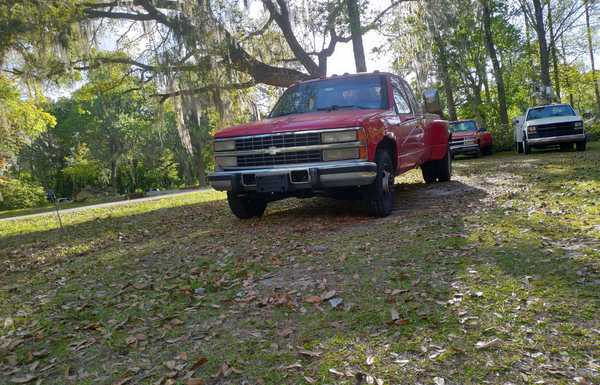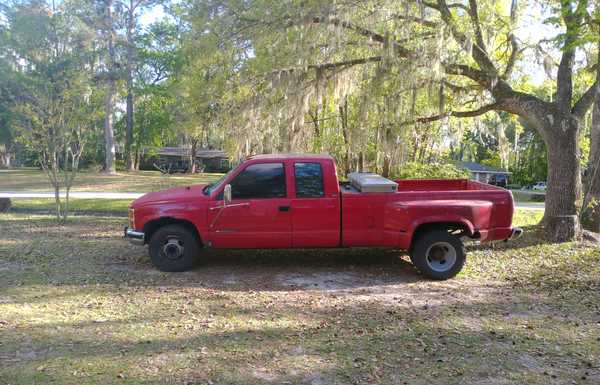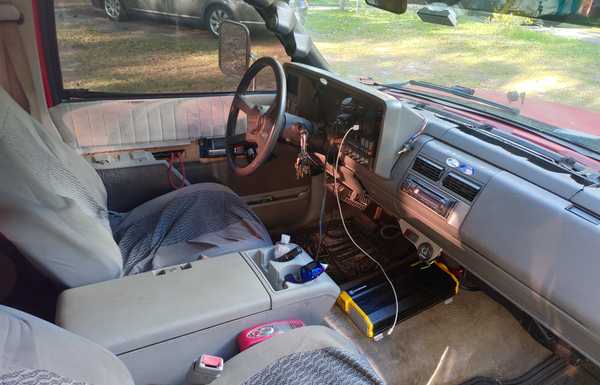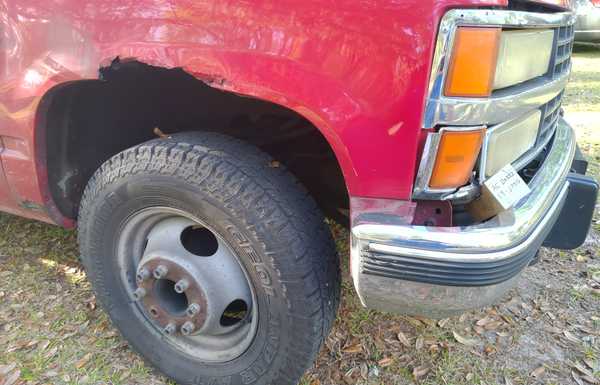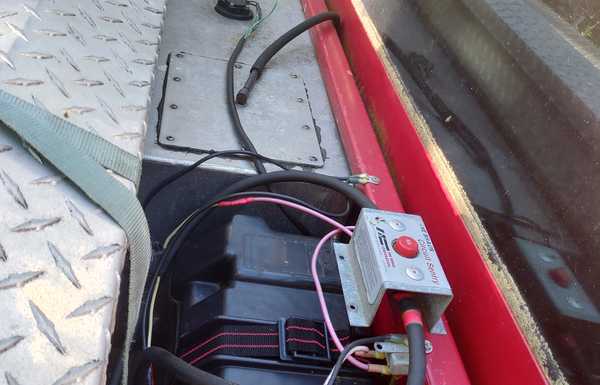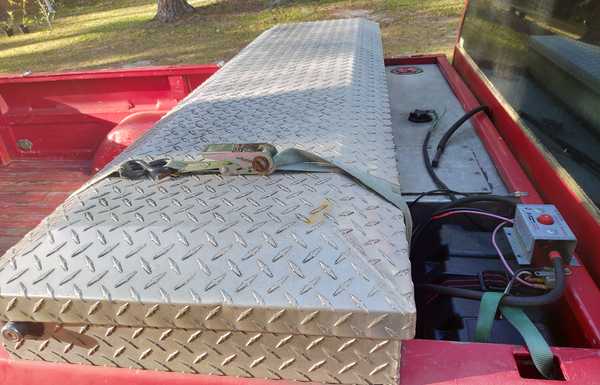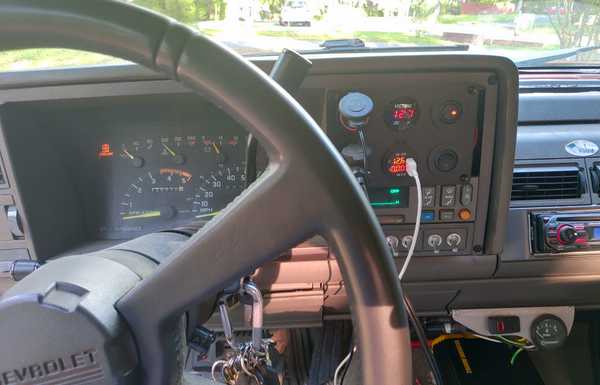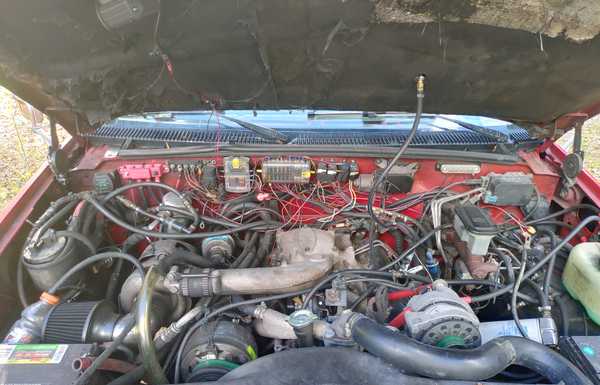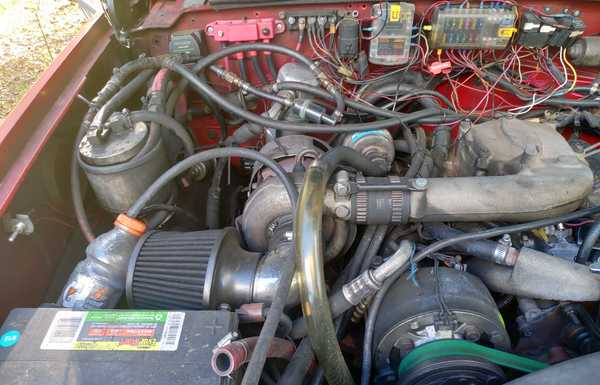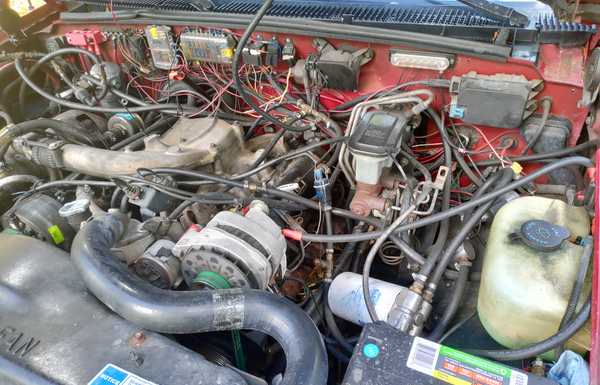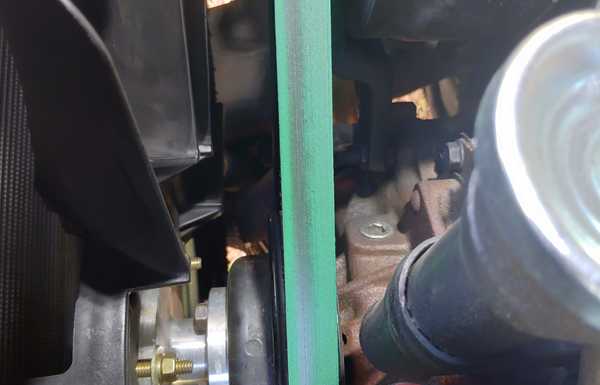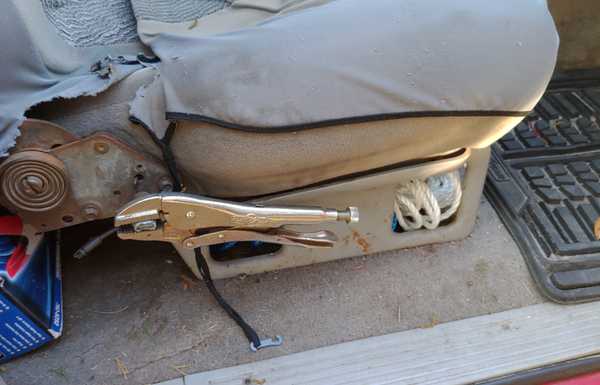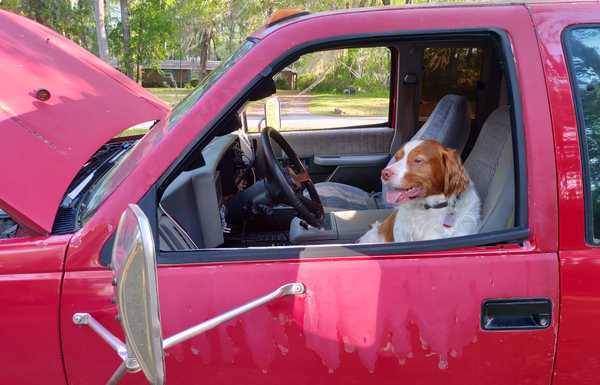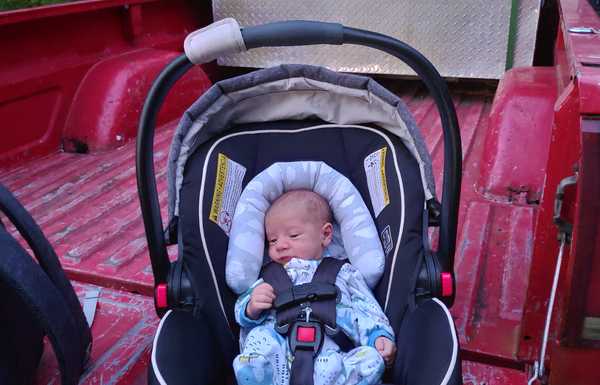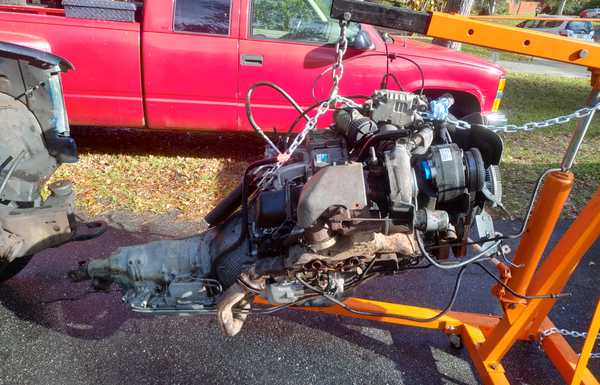 Mods
General mods:
The first mod was fixing the passenger seat release lever by installing a set of vise grips on the stub of the broken lever. Now I always know where my vice grips are. I also fixed the broken driver side inside door handle by installing a loop or rope. This helps to pull the door closed. I also did a upper dash delete to keep the broken pieces of dash from making their way into the vents. Recently I fixed a cracked grille and loose turn signal housing with a block of AC Delco cypress. It is the perfect fit to keep it from falling out. One majorly important mod was replacing the oil cooler quick connects with hydraulic fittings and braided steel hoses. I do that on all my 6.5L diesel trucks. I also did AN fittings for the transmission lines instead of quick connects. I have over 10 switches to operate the truck, all unlabeled. This keeps people from stealing this gem.

The fuel system:
Custom dual fuel systems for burning waste vegetable oil, waste motor oil, or whatever else is at hand. The truck has 2 tanks, 6 filters, 3 fuel pumps, 2 fuel solenoid valves, a heated fuel filter, fuel lines, fuel tank, additional water to fuel heater, and full manual controls. I can switch from one system to the other while driving. I replaced all the factory fuel filters. Instead of a tank sock and a 6 micron filter now it has no tank sock, a 12 micron fuel water separator before the lift pump, and a 2 micron filter after the lift pump. I am using Mercedes 300D primary fuel filters as fuel strainers/sight glasses. It has a 72 gallon fuel capacity (both tanks combined) and has traversed many miles on many trips. It has recycled thousands of gallons of waste oil and is currently running on all my oil from the pas 10 years of oil changes on my trucks. The longest trip was 3300 miles and I only used 10 gallons of diesel, the rest was all waste vegetable oil.

The electrical system:
I upgraded to a CS144 140 amp alternator, added a third battery, installed a dual battery isolator relay, upgraded the battery cables to diesel locomotive cable (look it up, it is like welding cable but tinned all the way through and two extra layers of insulation on top of that), added breakers for each battery bank and the alternator, voltage gauges for each bank, and a 2000 watt inverter.

The cooling system:
Upgraded high output water pump from a 1997+ engine, 180 degree t stat, anti cavitation coolant, aluminum 3 core radiator, duramax fan, and a custom duramax fan to 1997 water pump adapter (to eliminate the fan clutch, the Florida mod). I also replaced all the cooling system quick connects with hose barbs.
Build story
I am an environmentalist at heart. Because of that I save as many GMT400 platform trucks from the landfill as I can. I am also reducing the demand for new vehicles. At least that is how I justify daily driving a 1993 C3500.

I purchased this truck seven years ago for $2,400. It had 277,000 miles at the time with a crate 6.5L diesel engine from GM installed 70,000 ago. Now it has 340,000. Reverse was slipping. I pulled the 4L80E out and replaced it with one that came from another truck and was supposedly rebuilt. It worked horribly. I pulled it , had it rebuilt, and reinstalled it with a new torque converter, rear main seal, flex plate, and bolts. After that it ran great until I got a batch of bad fuel that killed the injection pump. I ended up replacing the entire fuel system from tank to injectors. I installed different injectors for more power and tuned the mechanical injection pump a little.

It has been running great until my new fan clutch went out in rush hour traffic and my temp peaked at 260. I was able to use the heater and the high idle mod to get the temps down to 210 and limp home. I replaced the water pump to be safe but all seems to be OK. After that I left the fan clutch with a machinist friend of mine, who formerly did aerospace work, to make me a spacer instead of the clutch. He machined all the dimensions including the shoulder for mounting the fam blades. I had previously gone through the entire cooling system to get it working better and everything was great except for frequent fan clutch failures. Not anymore with my fan spacer adapter. Now it sounds like I am driving an air boat, but it runs so cool, even when buried in the ketchup.

I estimated the truck would last me 5 years but it keeps going. Now it has become an endurance experiment. I even have a spare 6.5 engine and 2 spare 4L80Es. I have also rebuilt the rear axle and the entire front end. I could go on but everyone gets it at this point.