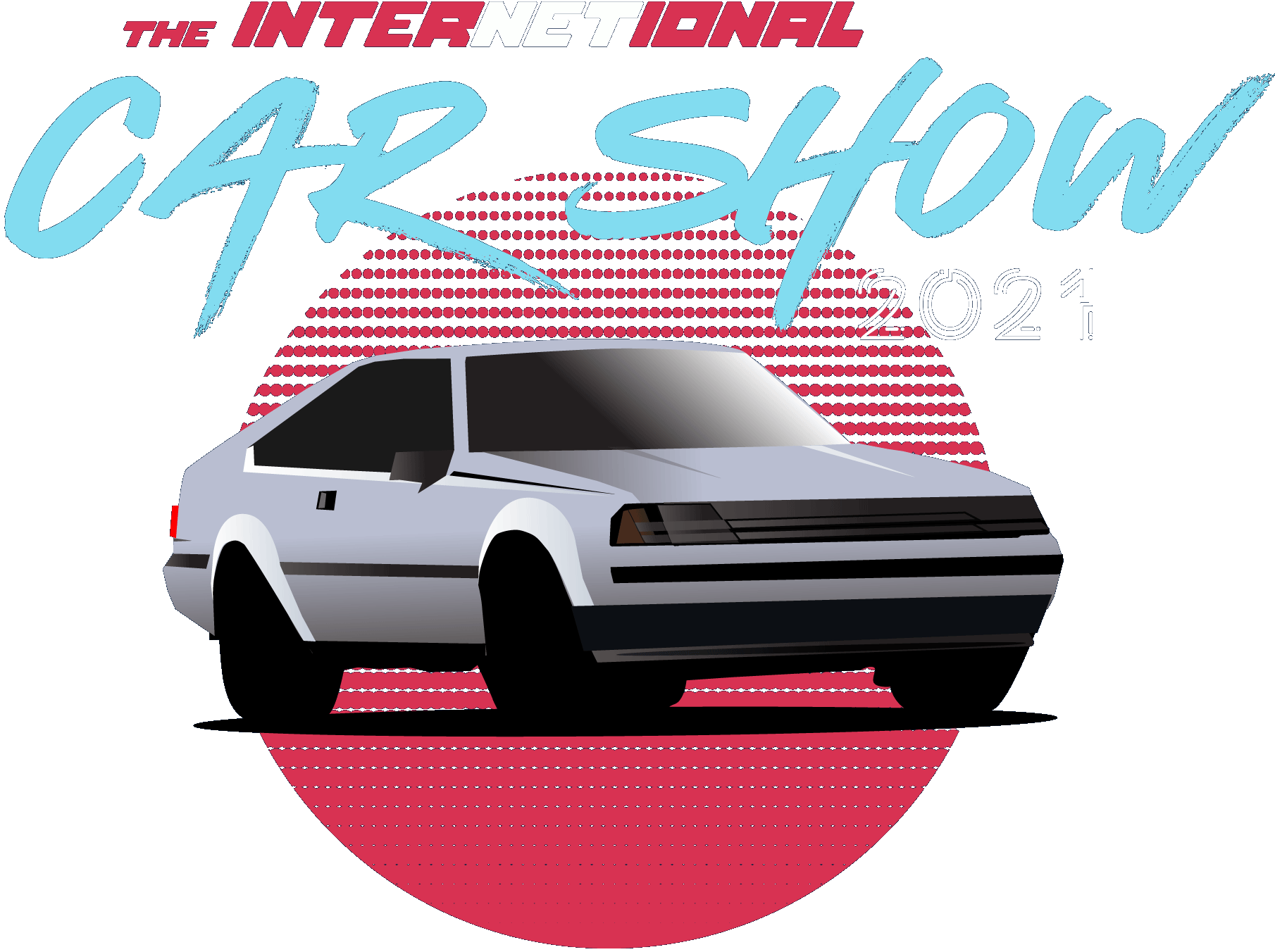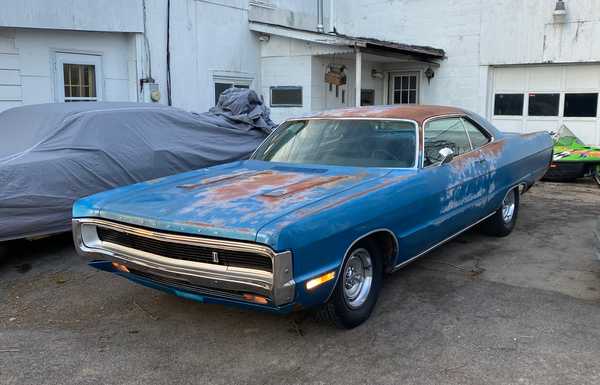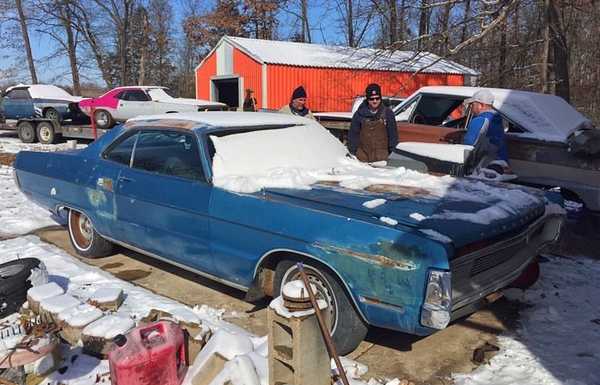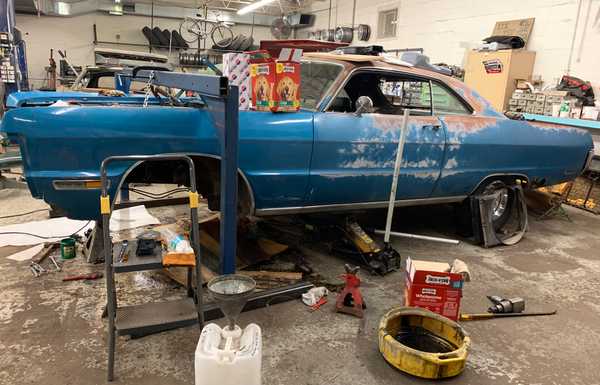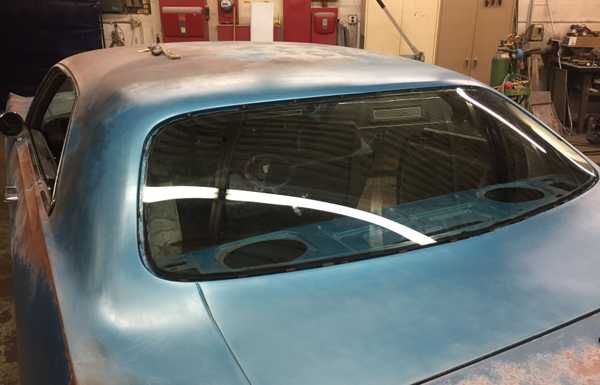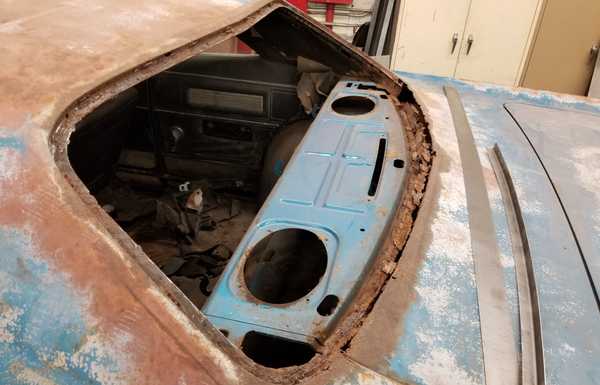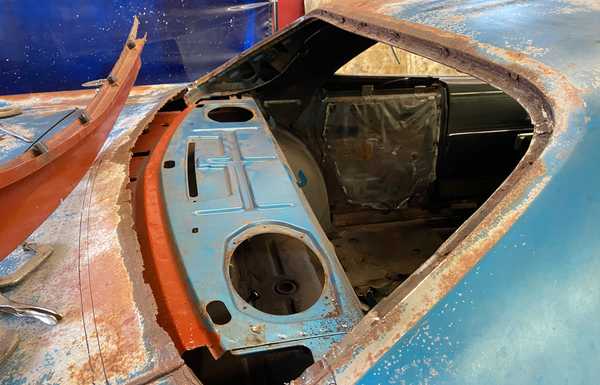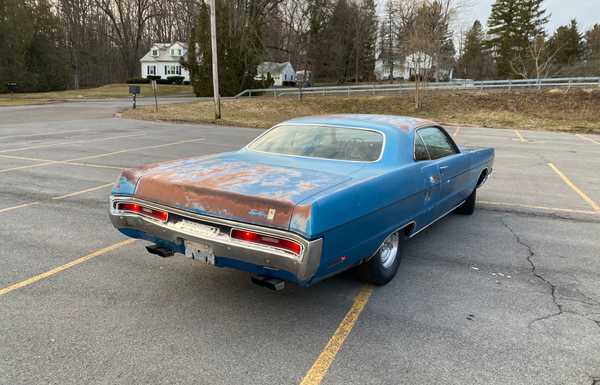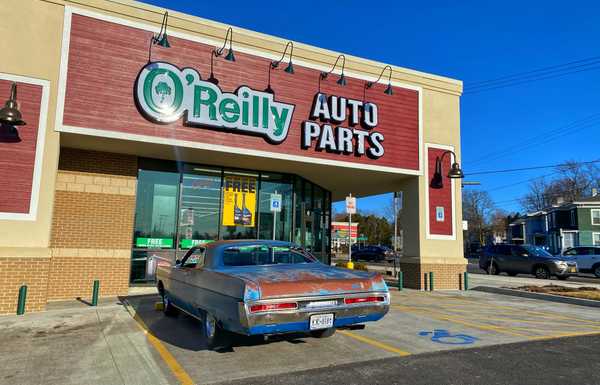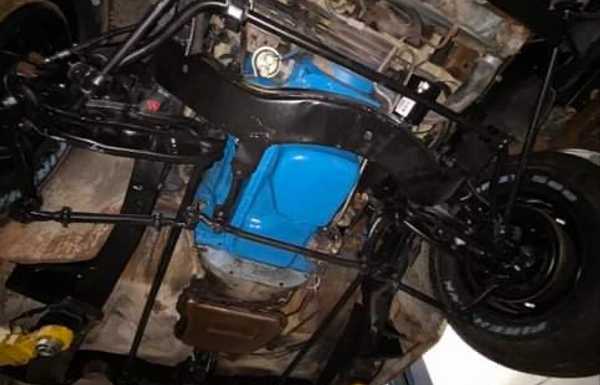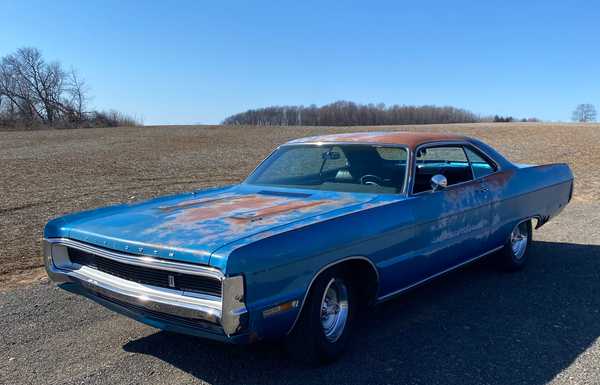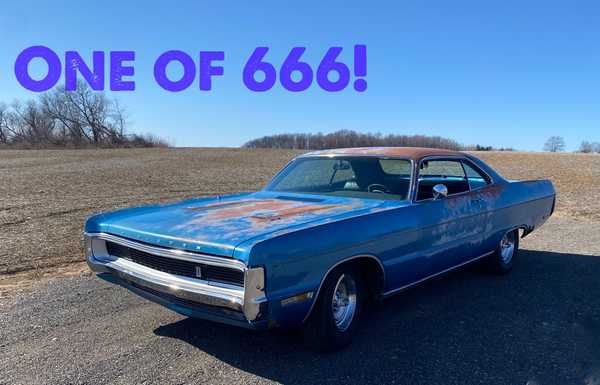 Mods
We did our best to keep everything as factory as possible.
New:
Front frame, exhaust, manifolds, quad exhaust tips, brakes, engine gaskets + tune up, steering box, tires, rims, radiator, water pump, carb rebuild, welded in a new window channel, headlight motor, front valence, taillights, heater core, speedometer, steering wheel, arm rests, package tray, and many more odds and ends.
Build story
I bought this car back in March of 2019 off of eBay and it's been my project with my dad over the last 2 years. It has its numbers matching 440/727. Only 666 of them were produced and likely under 50 are known to exist still. I had no idea that the back window was rotted to death and that the subframe was twisted in two opposite directions. The car barely ran, had no brakes and was a dead horse without a new frame. We've since swapped frames and fixed the major rot around the rear window and made the car road worthy. 2 weeks ago, I registered it and started driving it. It was sitting in a yard and then a junkyard for the past 20+ years, so after 100's of hours of work it feels great to able to enjoy the car. I recently contacted the cars original owners family and began getting the story on it as well. I've documented our progress on the car @hemisublime on Instagram.